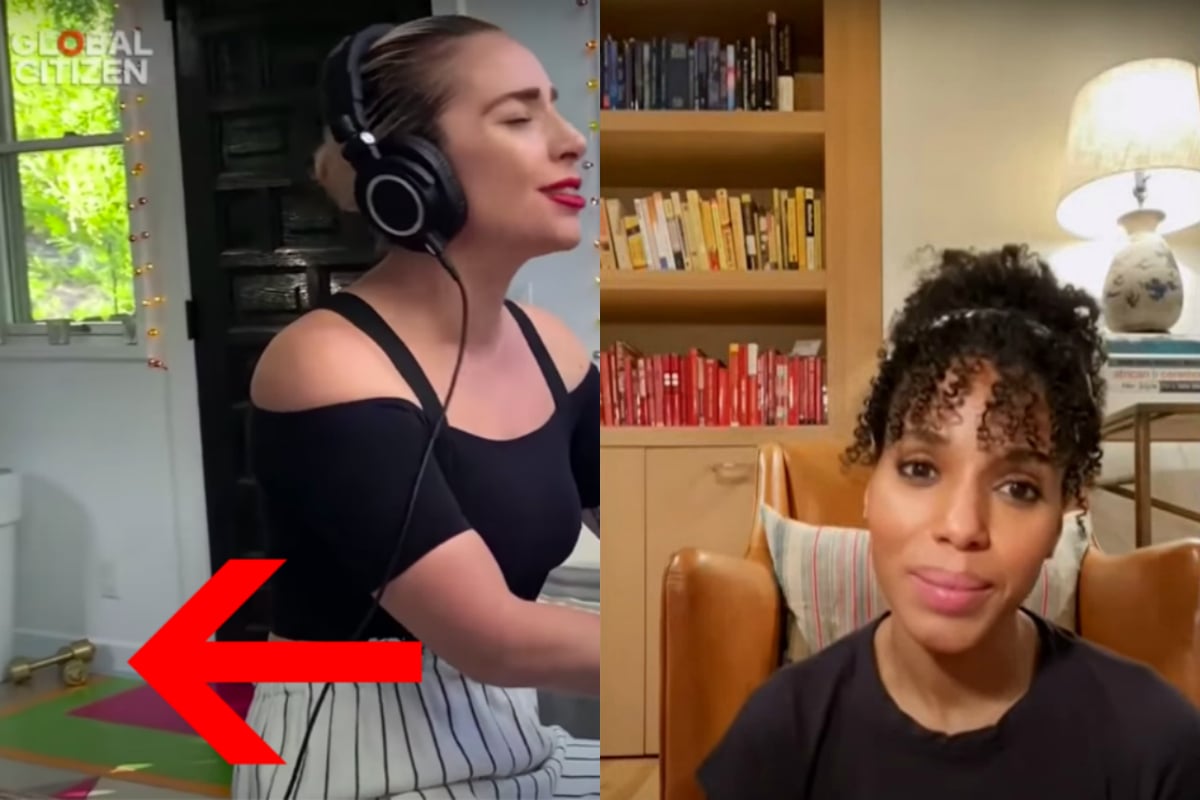 Lady Gaga's Together At Home fundraising concert featured basically every successful musician you can imagine, from Paul McCartney to Taylor Swift, to the Rolling Stones to Beyonce.
The broadcast, which totalled eight hours, saw more than 100 musicians performing from their homes, broadcast on TV, social media and streaming services around the globe.
Delta Goodrem performs Together We Are One for Together At Home. Post continues below video.
Besides the talent on display, the celebration of the frontline workers around the world working around the clock and the important information about social distancing, mental health and washing our hands… We also got to look inside the homes of celebrities.
Honestly, this was us throughout the entire broadcast: