We all know how this love story ends, so the fact that Camilla Parker Bowles was a guest at Prince Charles' wedding to Princess Diana in 1981 is a little… odd.
Although it's believed Charles and Camilla had cooled their affair right before the wedding, Diana had always been suspicious of their relationship, so spare a thought for her.
She even said she searched for Camilla, 70, in the crowd of 2500 guests as she made her way down the aisle of St Paul's Cathedral on her wedding day.
"I knew she was in there, of course. I looked for her," Diana told royal biographer Andrew Morton in 1991, as reported by Good Housekeeping.
"So walking down the aisle, I spotted Camilla, pale gray, veiled pillbox hat, saw it all, her son Tom standing on a chair. To this day, you know – vivid memory."
So, why the hell was Camilla actually there in the first place?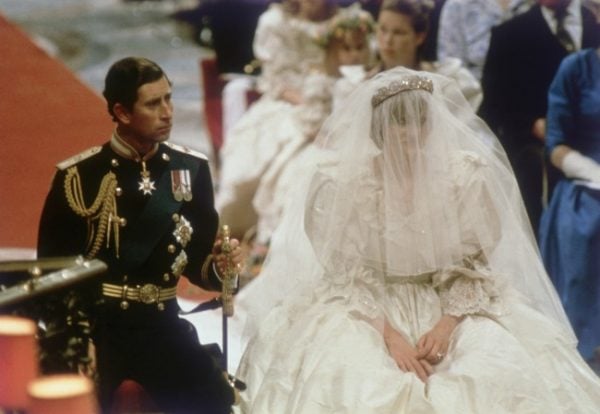 Well, Charles and Camilla's relationship has been a long and complicated one.
Camilla's then-husband, Andrew Parker Bowles, was the Commanding Officer of the Household Cavalry Mounted Regiment, meaning he was the guy overseeing the ceremonial escort that led the newlyweds' carriage ride through London. So, he was basically working at the wedding.