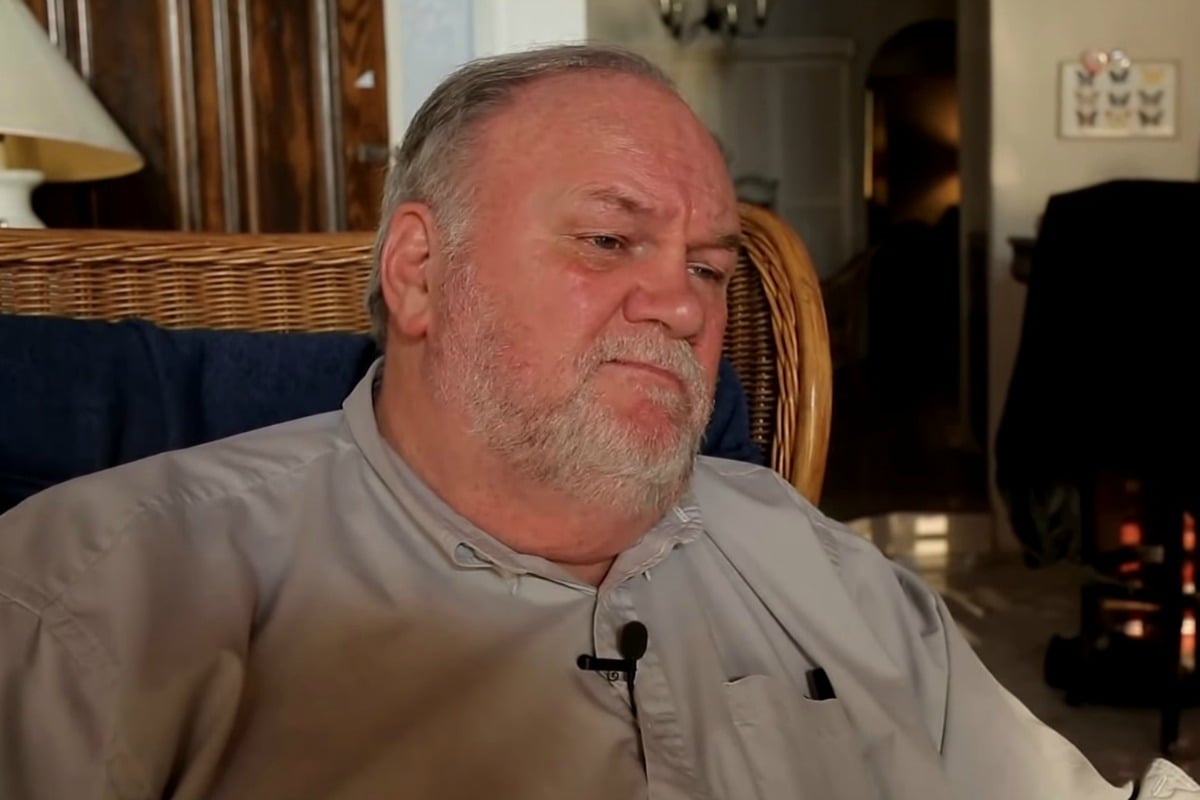 To catch up on all things royal family, make sure you check out our Royal Hub. We've got you completely covered.
Over a six-day period in October 2019, Thomas Markle invited cameras into his home in Mexico to talk about his daughter, the Duchess of Sussex.
The estranged father of Meghan Markle has been a constant fixture in tabloid media since his daughter and Prince Harry made their relationship public.
And not much – if any – of the coverage has been positive.
Thomas Markle doesn't expect to hear from Meghan or Harry again. Post continues below video.
In a documentary for the UK's Channel 5, which has aired in Australia on Channel Nine, titled Thomas Markle: My Story, the 75-year-old told his side of the story, answering questions about everything from those staged paparazzi photos and a tense phone call he had with his son-in-law, to his opinion of Harry and Meghan stepping down as working members of the royal family.
Here are the most bizarre moments from the interview.
His lie to Prince Harry.
After it emerged Thomas had staged paparazzi photos of himself ahead of Harry and Meghan's wedding, Harry called his future father-in-law and asked if it was true.
Initially, Thomas denied it: "I lied to Prince Harry. I'm not proud of that, but I did," he said.
He said Harry and Meghan were "furious" with him for staging them, and he wanted to apologise to the Queen.
Despite this, he still planned to attend their wedding but suffered a heart attack five days beforehand and was not able to be there.
"I called and said I can't come. Meghan cried and was very upset. Harry seemed upset. Harry said to me, 'If you had listened to me, this would not have happened to you'," Thomas said, adding that he thought that was "a very rude thing to say".
"It's too bad I didn't die because you guys could pretend that you were sad," he replied, hanging up.