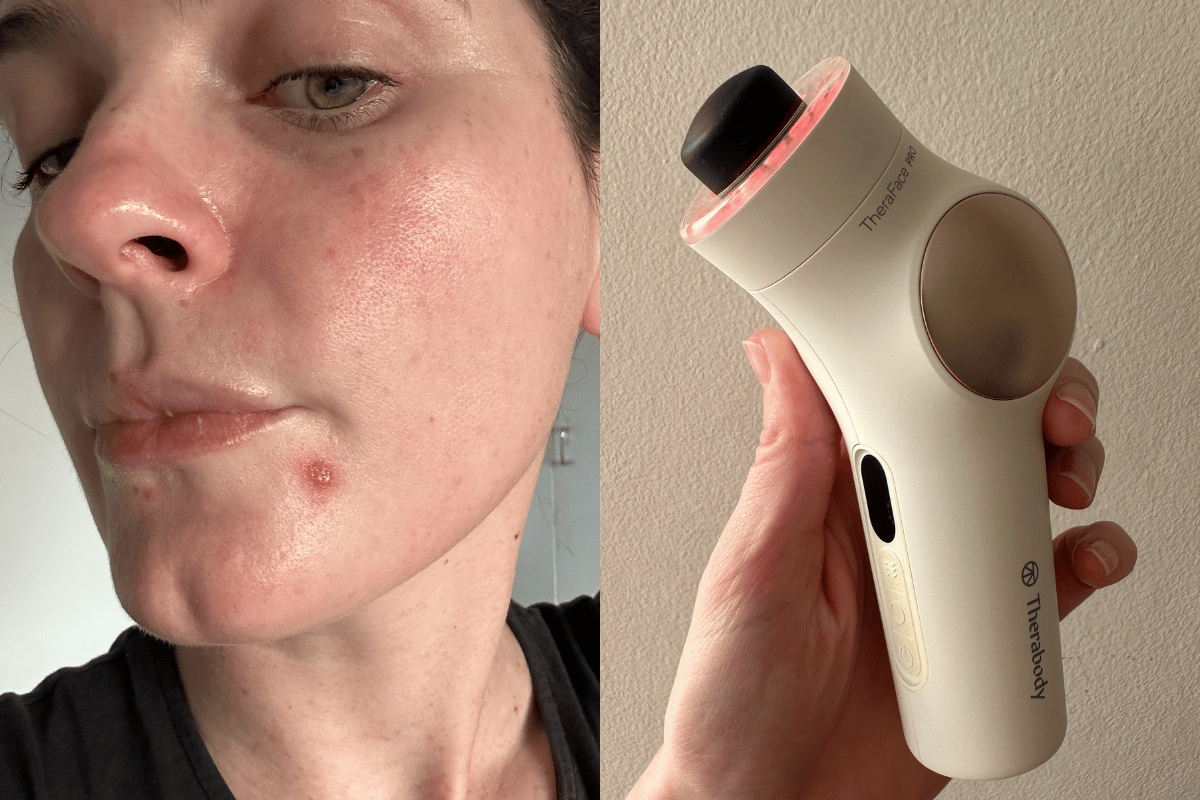 Mamamia's Tried and Tested series is your review of the latest to hit our desks in beauty, health and wellness. You won't find any #sponsored content here, just honest, relatable and independent advice. This week, Beauty & Health Editor Erin Docherty road tested the TheraFace PRO device.
If you're a girl with persistent neck pain (hello, please take a seat), chances are you're very familiar with the old Theragun. How we were able to function before this device is... unclear.
So you can imagine my excitement when Therabody (the brand behind Theragun) recently launched a new device – this time, for your face.
It's called TheraFace PRO, and it's marketed as a revolutionary eight-in-one device that replaces a whole heap of different devices in your routine.
It also happens to be a winner of Allure's Reader's Choice Awards — so when the device and attachments sauntered their way across my desk, I knew it was worth trying.
Watch: You know what else I tried? Putting 10 pumps of foundation on my face. Here's how it went.
Now, just on my skin – I feel like it's necessary to give you a little bit of a background. (Oh, come on – I'll be quick, promise). But basically, I recently came off the pill after 12 years, and my face... it has been very mad.