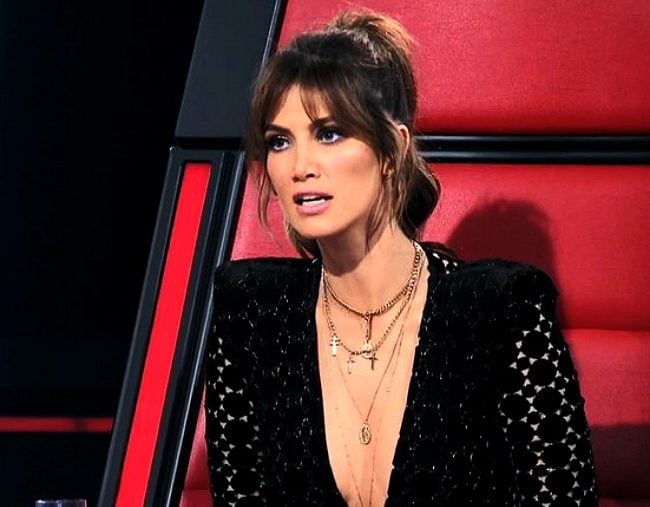 There are some people who are destined to stand in the spotlight, those who can easily take to a stage and enthral an audience with their talent, wit and charisma.
Then… there are people like me.
People destined to sit in the shadows and cling to the achievements of others like attention-seeking barnacles aching to attach themselves to the well-oiled calf of a Kardashian.
Just imagine a cluster of tiny, hideous bridge trolls who, instead of menacing passers-by and threatening to eat their young unless they turned over a sack of gold, got their hands on some Wi-Fi and an Instagram account.
Picture that and you'll start to get an idea of how my people operate.
It was from the shadows that I watched how one of Australia's most popular reality TV shows, The Voice Australia, is brought to life.
If you've been hiding out in an emergency bunker, surviving solely on tinned beetroot because you accidentally ate all the tinned carrots first and now you really regret it, you may have no idea how The Voice actually works.
So allow me to break it down for you.
Basically, in the early episodes of the show a team of celebrity judges sit in enormous, revolving red leather armchairs with their backs to the stage. Singers who are looking to make their musical dreams come true/up their social media followings come out on stage and bust out a tune. Then if the celebs like the cut of their vocal jib, they press these huge buttons in front of them and their chairs magically spin around.
(Yes, maybe I mentioned "the chairs" a little too much in that explainer. But, honestly, we're now several seasons deep in this show and audiences still tune in just to marvel at them. Years from now, when people are showing off their new space cars to their neighbours who live on the moon, the neighbours will no doubt reply "yeah, that's cool and all, but have you seen those chairs on The Voice?").
Now we are into the live finals on the show.
For this part of the series they film concert-style extravaganza things at Fox Studios in Sydney, where the celeb judges still sit in those red chairs but (spoiler alert) they don't spin around anymore (a fatal flaw in the franchise, if you ask me).
The judges for this season are Delta Goodrem, Kelly Rowland, Boy George and The Future Husband of The Queen of The North, Sansa Stark (I believe his given name may be "Joe Jonas", but I have not yet been able to view a birth certificate in order to verify this fact).
When I arrived on set it was still a good four hours until the live show was due to start broadcasting (apparently a lot of prep goes into live TV, who knew?) so the judges were still locked up in their ivory towers or stroking endangered butterflies or whatever it is they do to prepare before a show.