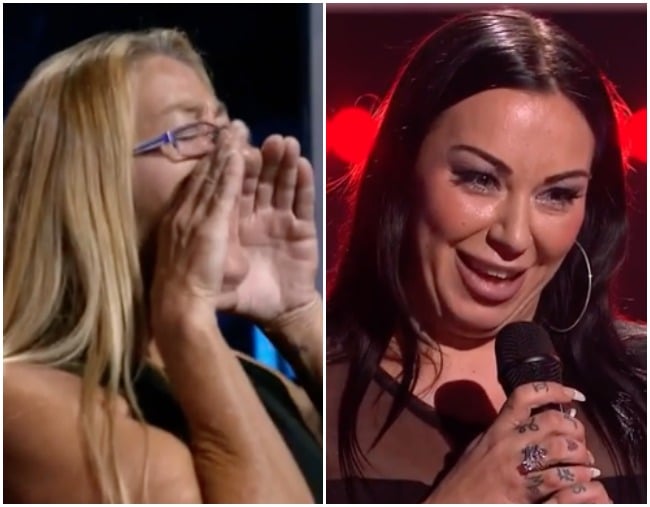 Ashley McTackett is a 28-year-old from the Hunter Valley. Music, she says, is her big shot. She's good at it, too.
It's just that Ashley McTackett's brilliant singing on The Voice was overshadowed by her brilliantly stage mum-like mother.
It went a little bit like this:
Ashley enters the stage. Sings for a little while. Judges don't turn around for her.
When the judges are being nice and friendly and polite in their comments, commending Ashley for her lovely voice and dazzling smile, the audience quietens. A voice booms from stage right.
"Change your mind and press the button!" Ashley's mum Mel yells.
And then she didn't… she didn't stop.
"Let my daughter through!"