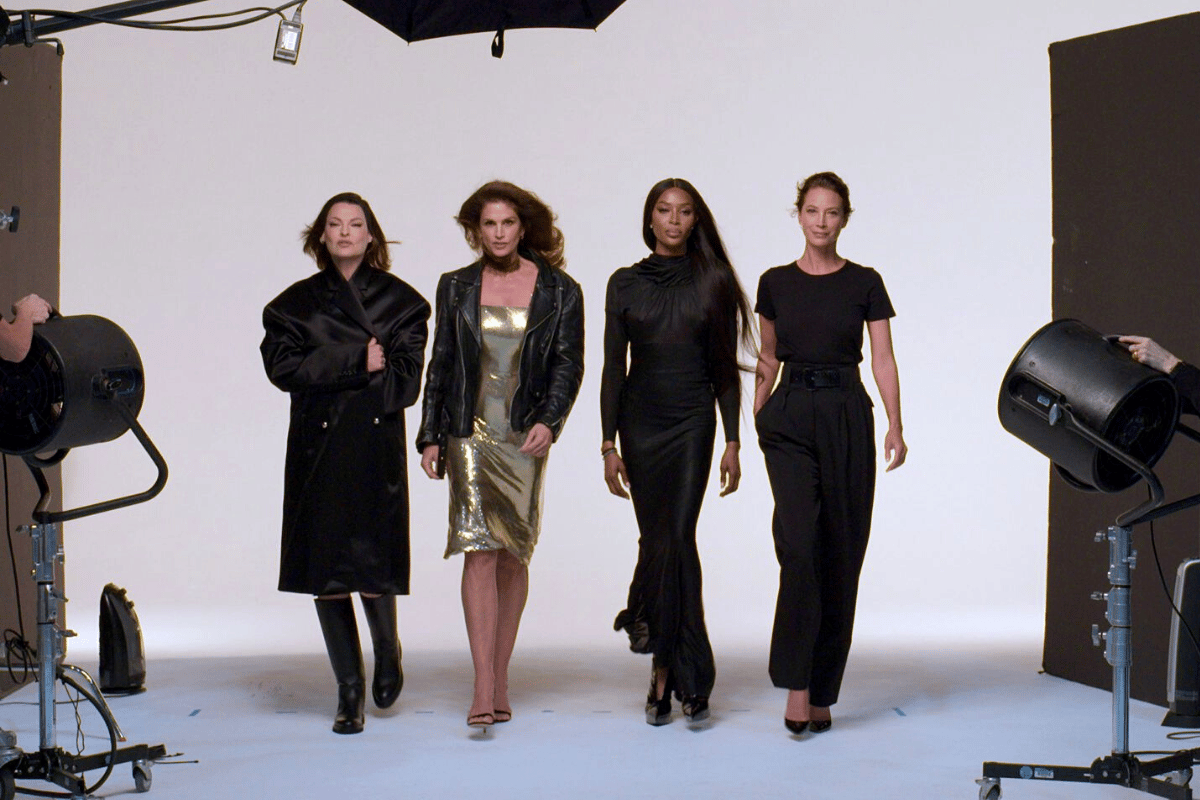 Mia Freedman's Babble is a newsletter delivering content on pop culture, modern life and being a Gen Xer in a Gen Z world. Sign up here.
It's hard to convey how much I enjoyed watching The Super Models, the four-part docuseries that dropped on Apple TV+ last week. I can't stop thinking about it.
We spoke about it on Mamamia Out Loud this week and that 20 mins wasn't nearly enough so here I am.
It felt a bit like spending time with old friends in the same way as watching the Friends reunion. Or like watching And Just Like That but less irritating. It feels weird to say The Super Models felt authentic because obviously it wasn't at all.
The four supers were not just willing participants, they were also producers although crucially, it turns out they didn't have content approval. You can tell that because some of the behind-the-scenes footage of them from now, getting ready for their sit-down interviews or photographed for a recent Vogue cover showed them in unflattering ways and by unflattering of course I mean they looked like human women.
Watch the trailer for The Super Models. Post continues below.