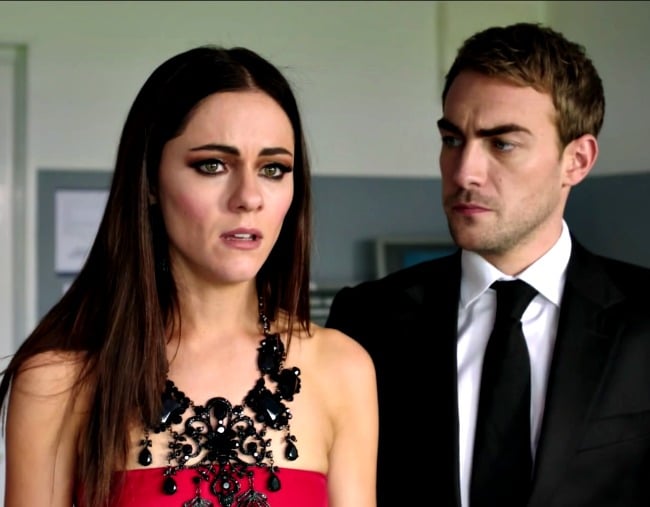 Right now, pretty much every person in Australia is living out an unrequited love story with the British Royal Family.
We obsess and fantasise about their every move, thought and feeling and yet they continue to keep a polite yet icy distance from us. Never allowing us to truly peek behind the curtain.
Which is probably why The Royals, which is now available to watch on Stan, is such an addictive and enticing binge-watch. Much like attempting to savour only one Tim Tam from the packet, trying to watch just one episode of The Royals at a time is an area in which you will not have much luck practising self control.
The series takes us inside the dramatic existence of a fictional contemporary British Royal Family, the Henstridges, whose life behind the palace walls is everything we secretly wish was really taking place within Buckingham Palace… but is probably not.
The Royals follows Queen Helena Henstridge (played to perfection by Elizabeth Hurley) whose life is thrown into turmoil after her eldest son, Prince Robert, is tragically killed, allowing plans to overthrow the British monarchy to be set in motion.
What follows next is a tangled web of story-lines dealing in deception, revenge, power struggles, romance, sex, drugs and in many cases, a lot more death.
At the centre of the royal drama are Prince Liam (William Moseley) and Princess Eleanor (Alexandra Park), the twin children of Queen Helena and King Simon (Vincent Regan).