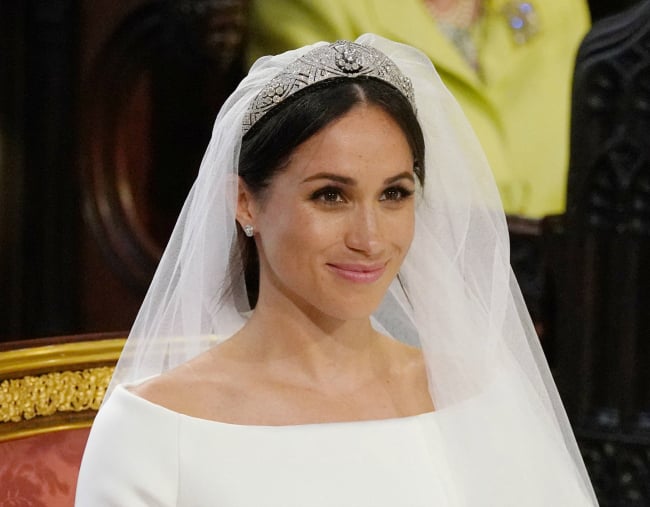 Prince Harry's wife Meghan has revealed she only saw the finished version of her five-metre long, show-stopping elaborate silk veil on the morning of the nuptials.
Speaking in Queen Of The World, a two-part British ITV show on the Queen's role as head of the Commonwealth, Meghan revealed other personal details about her May wedding at Windsor Castle.
Following the bride's tradition of having something old, new, borrowed and blue on her wedding day, Meghan had a piece of material sewn into her Givenchy gown as her "something blue".
"It's fabric from the dress that I wore on our first date."
And she says she only saw her completed veil – embroidered with flowers from each of the 53 Commonwealth nations – on the day she married, having trusted designer Clare Waight Keller after seeing initial sketches.
"Then after that point, I just said I trust her implicitly with what she did, and I didn't see it really until the morning of, so this is my first time seeing the veil like this."