The weekend is here, and if you're anything like us, you've locked yourself in your house and you're not planning on resurfacing until Monday morning.
Well, don't worry, we're here to help you stave off boredom with a round-up of 15 of the best shows for women streaming on Stan right now and in the upcoming weeks.
And because you should be watching TV and not wasting all of your precious weekend just reading about the TV shows you should be watching, we've summarised them all in 30 words or less. You're welcome.
1. The Affair
A married novelist starts an affair with a young, married waitress, changing the course of both their lives. It also stars everybody's teen boyfriend, Joshua Jackson.
2. Reign
If you've got royal wedding fever – and to be fair, who doesn't – this show about the scandalous young life of Mary, Queen of Scotland is right up your royal carriage.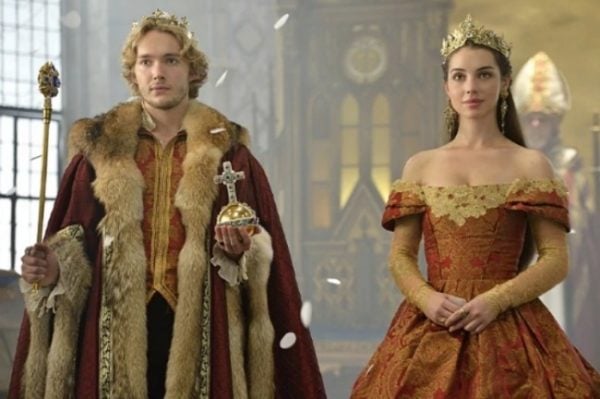 3. Being Erica
Erica has a few life regrets. (Hey, don't we all...) Lucky for her, she gets to go back in time and redo the things she wishes she could change.
4. Billy & Billie
This short-lived series follows step-siblings who fall in love and are then seriously judged by everyone around them. It also stars Adam Brody, who is still a dreamboat, FYI.
5. Younger
Single mum Liza lies about her age in an effort to land her dream job, and she pulls it off, with a really hot boyfriend, too.
6. Imposters
Maddie is a gifted con artist, who has managed to steal more than just people's belongings. But she might be about to get what she deserves.
7. Drop Dead Diva
A skinny, shallow woman dies, only to be reincarnated as a plus-size lawyer. As you can probably guess, she's in store for a few life lessons.