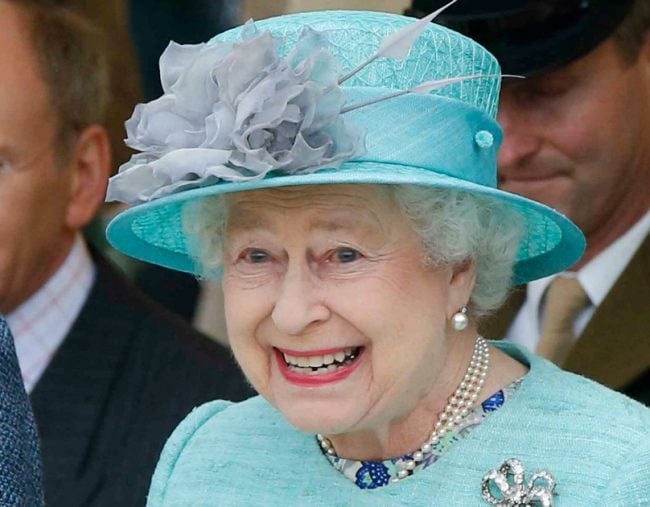 Here Down Under it can become easy to feel disillusioned with the monarchy. Many argue that Australia has no business with the royal family.
But those people obviously aren't aware of this thrilling perk, which is available only to Australians.
According to the "Constituents' request program", as Vice Australia reported, Australians are eligible to any sort of goods that make us feel like we belong to this great nation.
Many use this service to get free Australian flags for Australia Day, but very few know that this service also allows us to get an actual portrait of Queen Elizabeth II to hang in the living room.
No strings attached.
It's a perk that far outweighs any of those pesky reasons some people think Australia should be a republic. I mean, it's a free portrait of Queen Elizabeth II.
We would personally like a framed portrait of Meghan Markle, too, but apparently we can't have that.
We can, however, have a portrait of Prince Philip, in case you want to re-live their love story in your lounge room.
Queen Elizabeth II and Prince Philip met in 1934 when the royal head was just eight-years-old. Her distant cousin, Philip, was 14 at the time.
A 1957 cover story in TIME says that five years later, in 1939, when Prince Philip was reportedly asked to escort Elizabeth and her sister Margaret during a tour of Dartmouth, the future Queen was "besotted" with him and the two began exchange letters. Queen Elizabeth was just 13 at the time.
Some seven years later, Elizabeth and Philip were engaged in secret after a courtship brimming with uphill battles and remarkable hesitation on behalf of Elizabeth's father, King George VI.
In 1947 they married, and in 2018 we can hang their pics in our living room.
God save the Queen.