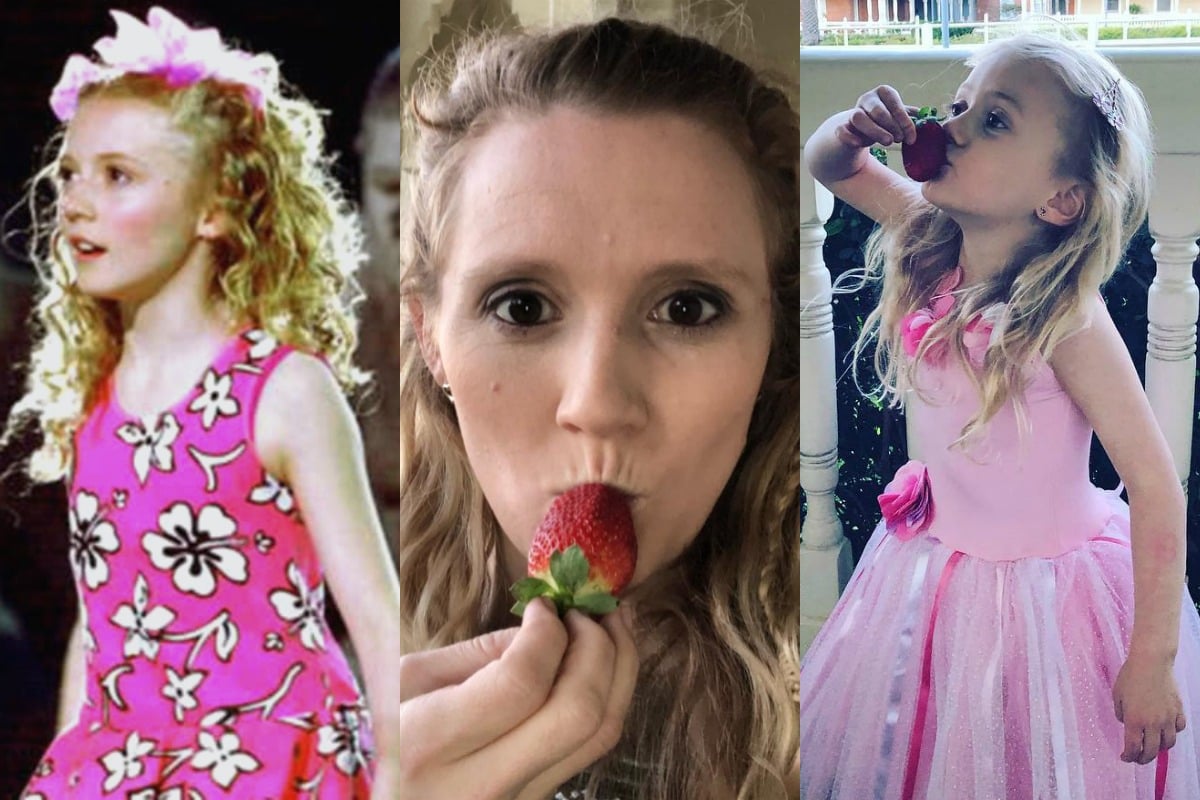 This article was originally published on September 25, 2019. It was updated on December 4, 2019.
Update: Nikki Webster was revealed to be Alien on The Masked Singer Australia on September 30, 2019.
The publicist makes it clear before my interview with Nikki Webster starts: "NO questions about The Masked Singer".
Okay, got it. But if anyone would be perfect for the show – which is all about getting audiences to hear your vocal skills without knowing who you are – it would be Nikki Webster. She's 32 years old, but most people still think of her as the little girl who flew at the Sydney Olympics, and then had a hit the following year with "Strawberry Kisses". 
In fact, Webster tells Mamamia that when she meets new people, the conversation almost always starts the same way. 
"Most people sing 'Strawberry Kisses'," Webster says. "That's the test – if I'm going to be offended, or if I'm going to laugh with them. Then if I'm laughing with them and singing along with them, it goes to a conversation."
The song went to number two in the Australian charts, when Webster had just turned 14. So how does she feel, as a mum-of-two, running a string of dance studios, that people still remind her of "Strawberry Kisses" almost every day?  
"I love it," she says. "I'm very proud of the song. It's rewarding as an artist to know your song's lived on for 18 years."
There was even a recent dance remix, Strawberry Kisses 2017, which proved its catchiness holds up almost two decades later.
Like a lot of kids, Nikki dreamed of being a performer. But unlike a lot of kids, Nikki's dreams came true. At the age of five she was cast in her first musical theatre production. Then, when she was 13, she scored one of the biggest gigs in the world: starring in the opening ceremony of the Sydney 2000 Olympics.