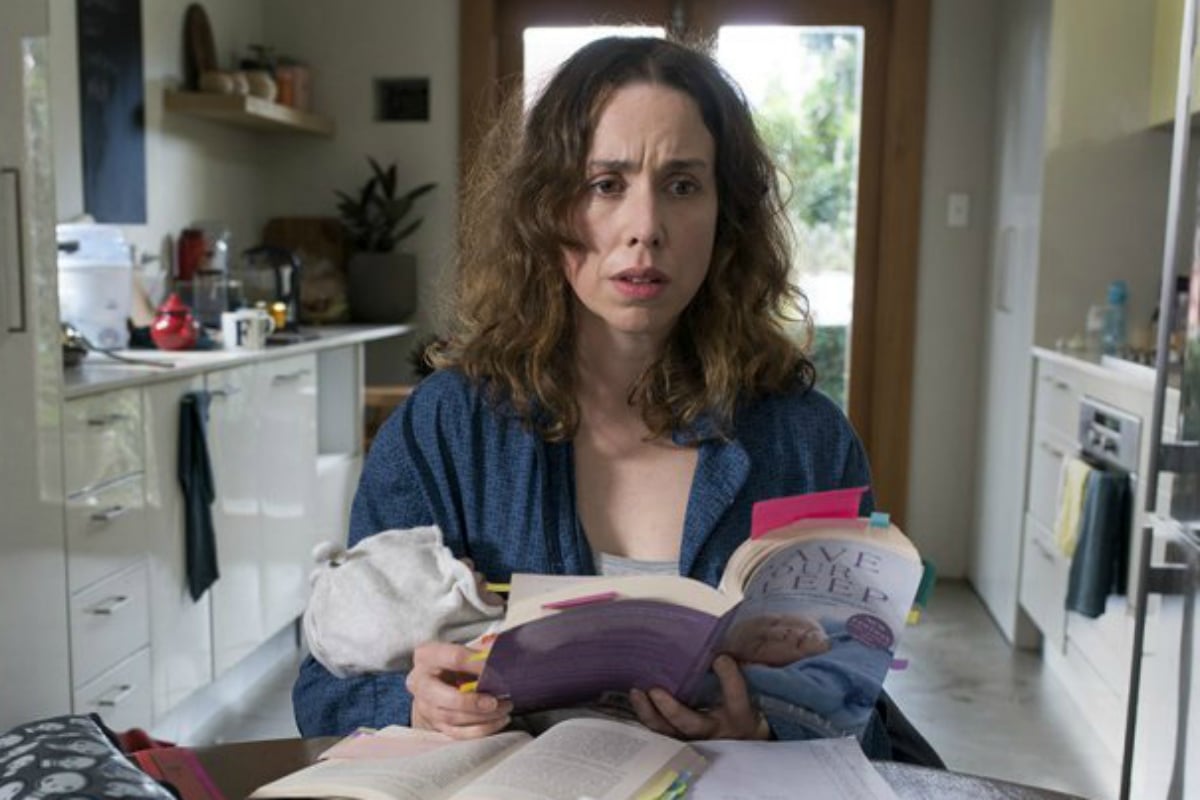 When I watched the pilot episode of The Letdown, I didn't think it would be a hit. That's because I loved it too much. I felt like it was written so specifically about me and for me – middle-class slightly older mum, neurotic and frazzled, with bad hair – that almost no one else would find it interesting.
I definitely got that wrong.
Watch the official trailer for The Letdown below. Post continues after video. 
Watching this ABC comedy series has made me realise that I've never seen motherhood portrayed completely accurately on screen before. There have been way too many TV shows where babies have been born and then just faded into the background, because they're not considered that interesting. The woman carries on with her life, dating hot guys and/or catching evil criminals, occasionally kissing the baby peacefully sleeping in the cot in the nursery. Or, if TV parents are shown struggling to get their baby to sleep, it's all a bit of a joke.
What The Letdown has got so right is that for most women, babies don't just fade into the background. When we were introduced to Audrey, played by series co-creator Alison Bell, her whole life revolved around her baby. She was overwhelmed by motherhood. She was floundering. There was a raw desperation in her attempts to get her baby to sleep. Any time Audrey tried to return to her pre-baby life, the gulf between her and her child-free friends felt immense.
 

View this post on Instagram