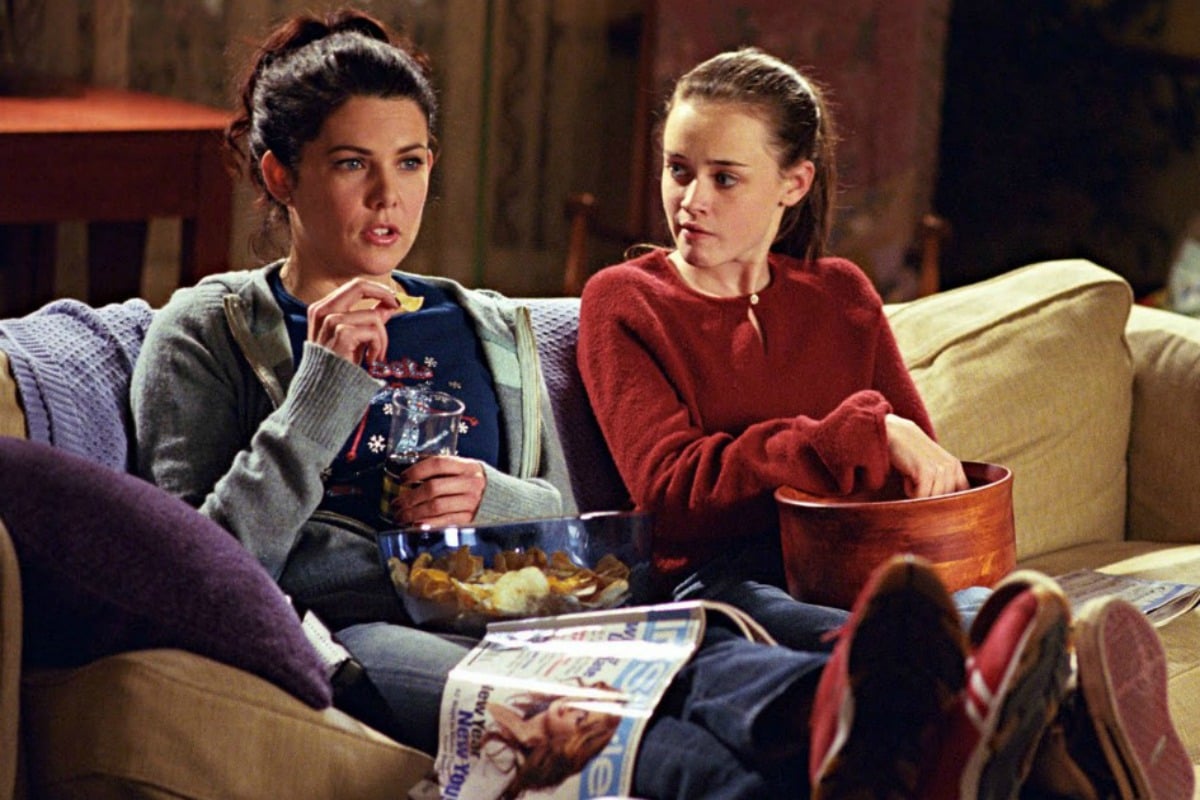 Depending on how much of a Gilmore Girls fan you are, you may or may not have heard of the original unaired pilot episode.
We (while perhaps ashamed to admit) firmly sat in the blissfully unaware category and, like the team at HelloGiggles, are just discovering the pilot for the first time.
So assuming you are too, here's the deal: Before Amy Sherman-Palladino's Gilmore Girls was picked up, she shot a pilot with a draft script that was never aired.
It follows a near-identical storyline to the pilot version that did air, but with a few key differences. And frankly, we are so glad they decided to make the changes.
After watching the original pilot on an obscure Romanian website called Pinkish, we're pretty confident we wouldn't have liked Gilmore Girls nearly as much if the show had continued in this way.
First off, Dean wasn't played by Jared Padalecki. He was played by an actor called Nathan Wetherington, who, we're sorry, isn't nearly as charming in the role.
Here's a clip demonstrating what we mean: 
In an interview with People, Wetherington said he wasn't that surprised when he later found out he had been recast after feeling unprepared and uncomfortable during shooting.
More shockingly, however, he said that he didn't consider himself the original Dean, and that he was cast in a reshoot himself.
Also, while Lorelei is pretty much the exact same character (still played by Lauren Graham), she wears a grey suit for work when we're first introduced to her and it's… off-putting.
Another casting change was Sookie St James, who was originally played by actress Alex Borstein.
While we have no doubt the Family Guy voice actor, who ended up briefly playing a difficult harp player on the show, would have been brilliant in the role, we're just too attached to Melissa McCarthy's version.
But Borstein's early involvement in the show was important, because it's how we ended up with Jackson.
In an interview with Buzzfeed, the actress explained that after being cast in the role – which she had to forgo when she couldn't get around her MadTV contract, her husband Jackson Douglas met Amy Sherman-Palladino and Dan Palladino.