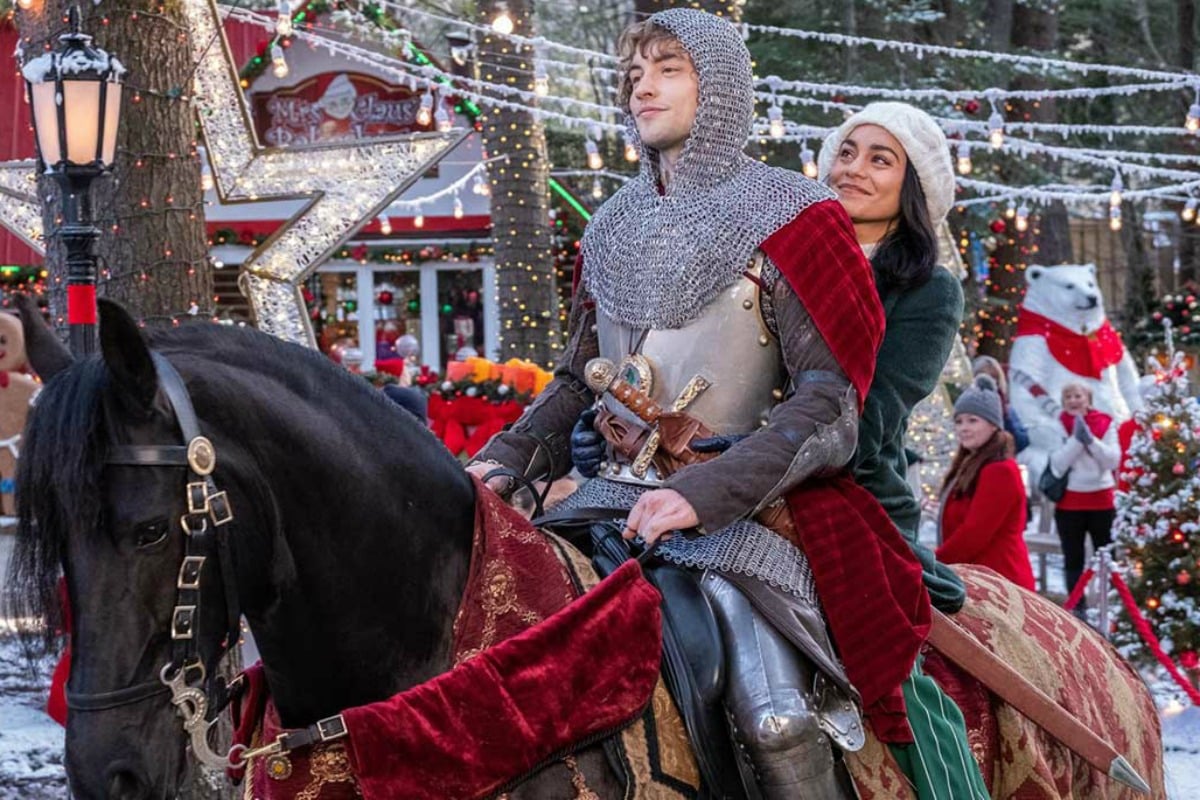 It's that time of year again, friends.
In the spirit of it (almost) being Christmas, Netflix have once again gifted us with the corniest, cheesiest Christmas rom-com we could ever imagine.
Enter: The Knight Before Christmas.
The upcoming Christmas film, which stars Vanessa Hudgens (because of course it does), follows a "kind science teacher who has been disillusioned by love".
Check out a sneak peek at what's coming to Netflix this Christmas below. Post continues after video.
Throughout the film, Hudgens' character meets a cursed English medieval knight, played by actor Josh Whitehouse, who is best known for his role in the BBC series Poldark.
According to the official synopsis for the film, which will be released on November 21, Hudgens attempts to help her gallant knight in shining armour return to his time… as one does. ¯\_(ツ)_/¯
If the promo images for the upcoming movie are anything to go by, it looks like the film will tick off literally every single cheesy Christmas movie box.
There's a ton of fake snow, Christmas lights, red lipstick and even a romantic horseback ride.
It's all a bit gloriously corny, laughably far-fetched and goodness, we can't wait to watch it.
You had me at "The Knight Before Christmas" tbh. https://t.co/M85VwO5HGH

— SYFY WIRE FANGRRLS (@Syfyfangrrls) October 15, 2019