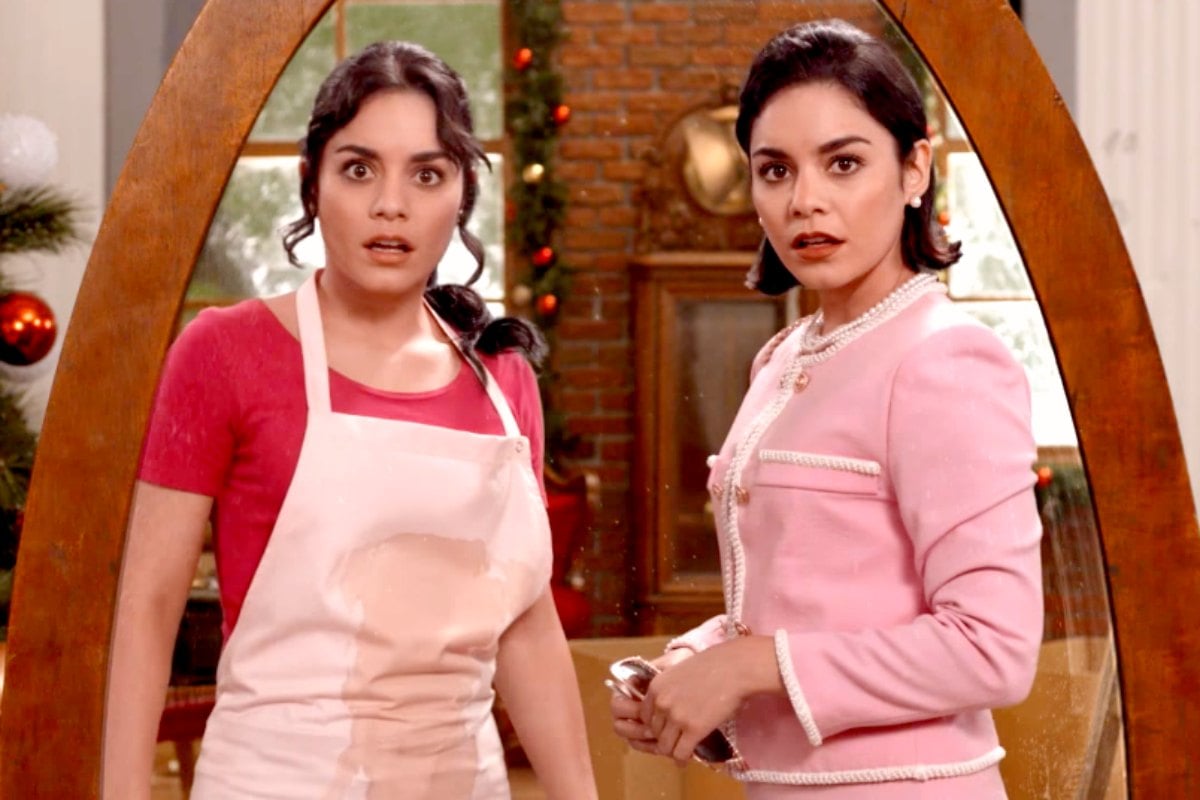 There's something about Christmas that brings out our desire for a good old cheesy, festive film and this year, the powers that be at Netflix have truly delivered.
Coming to our screens on November 16, The Princess Switch, starring Vanessa Hudgens, is the feel good, gushy flick, we're all craving by the end of the year.
The plot of the film feels heavily inspired from The Parent Trap and The Princess and the Pauper, and tells the story of Stacy, a baking enthusiast and owner of Sweet Treats from Chicago, and Margaret – the Duchess of Montenaro. (And if it wasn't obvious yet, they both happen to look exactly the same.)
Stacy gets invited to a Christmas baking competition by the royal family of Belgravia (a completely made up country) where she bumps into Duchess Margaret by chance.
Margaret – who hates being in the spotlight and is set to marry a man by the name of Prince Edward on New Year's Eve – eventually proposes that they conveniently swap lives so she can fulfil her dreams of living as a 'commoner'. Stacy quickly agrees.
They switch lives and *shock horror* Stacy falls in love with Margaret's royal fiance and the Duchess starts to get cosy with Stacy's co-worker.
It's all a bit gloriously corny, laughably far-fetched and complete with questionable accents, Christmas baked goods and a love square story for the ages.
And we are so ready.
Watch the trailer for The Princess Switch now and get absurdly excited.
Unfortunately we're going to have to wait till November 16 to feast our eyes on this festive goodness but if this doesn't get you into the Christmas spirit, then you are a Grinch.
For everybody else, get ready to warm up those mince pies, spike your eggnog and get excited.
Are you excited for The Princess Switch? What is your favourite Christmas film? Tell us in a comment!