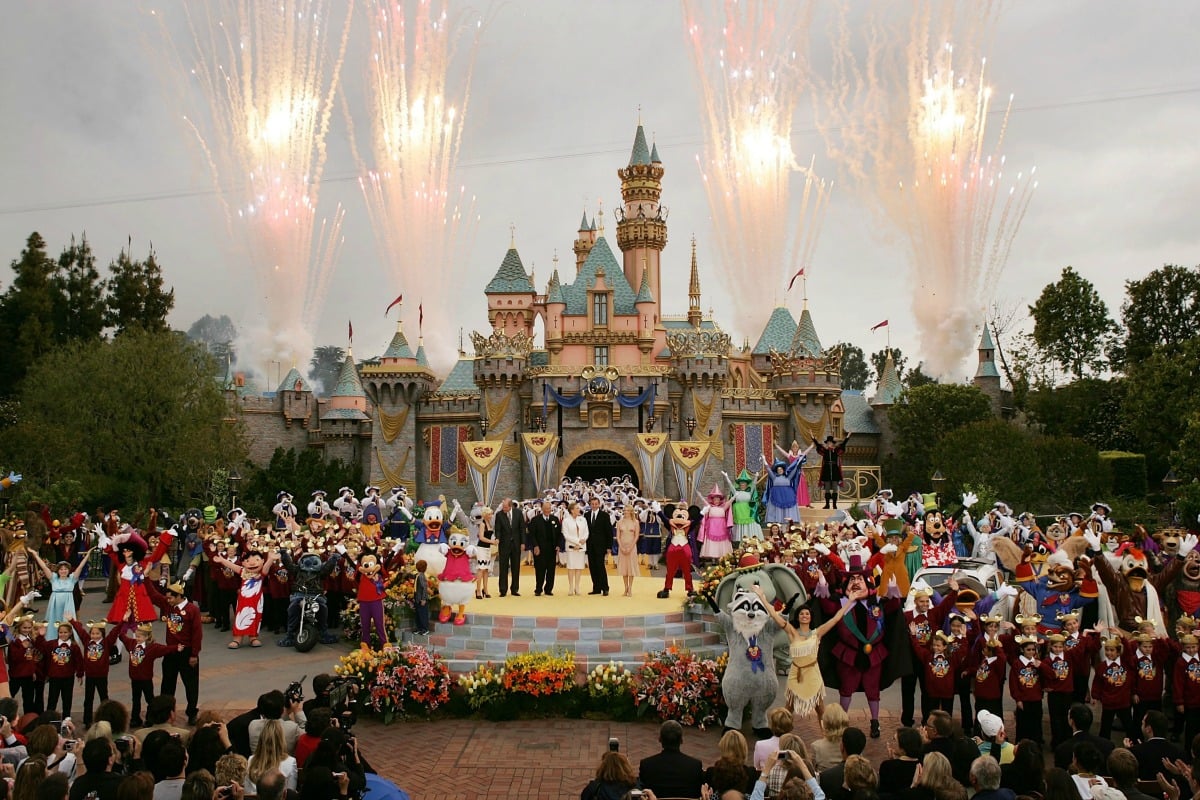 For decades, Disneyland has been known as the 'Happiest Place On Earth'.
The theme park, which first opened 64 years ago in Anaheim, California, was the brainchild of Walt Disney himself.
After visiting a number of amusement parks with his daughters in the 1930s and 1940s, the Mickey Mouse creator came up with an outlandish plan – he was going to transform a 160-acre Californian orange grove into a $17 million Disney theme park.
Watch the trailer for Disney Plus documentary, The Imagineering Story, below. Post continues after video.
After years upon years of planning, financial hardship and an increasingly frenzied schedule, Disneyland officially opened to the public on July 17, 1955.
At the time, the opening took place just one year and one day after construction on the park began. In fact, painting and construction work continued right up until the moment a live broadcast of Disneyland's official opening began on the ABC.
But although the broadcast, which was co-hosted by future U.S. president and actor Ronald Reagan, was watched by an estimated 70 million people in the United States, things didn't exactly go to plan as the day unfolded.
In the new Disney Plus documentary series The Imagineering Story, viewers are offered an unprecedented look inside what it takes to create and build Disney theme parks.
Created by Academy Award-nominated filmmaker Leslie Iwerks, the six-episode series takes viewers behind the scenes at Walt Disney Imagineering, which is the design centre of The Walt Disney Company.
In the new docuseries, the disastrous official opening day of Disneyland, which is often referred to as 'Black Sunday', is recounted in full detail.