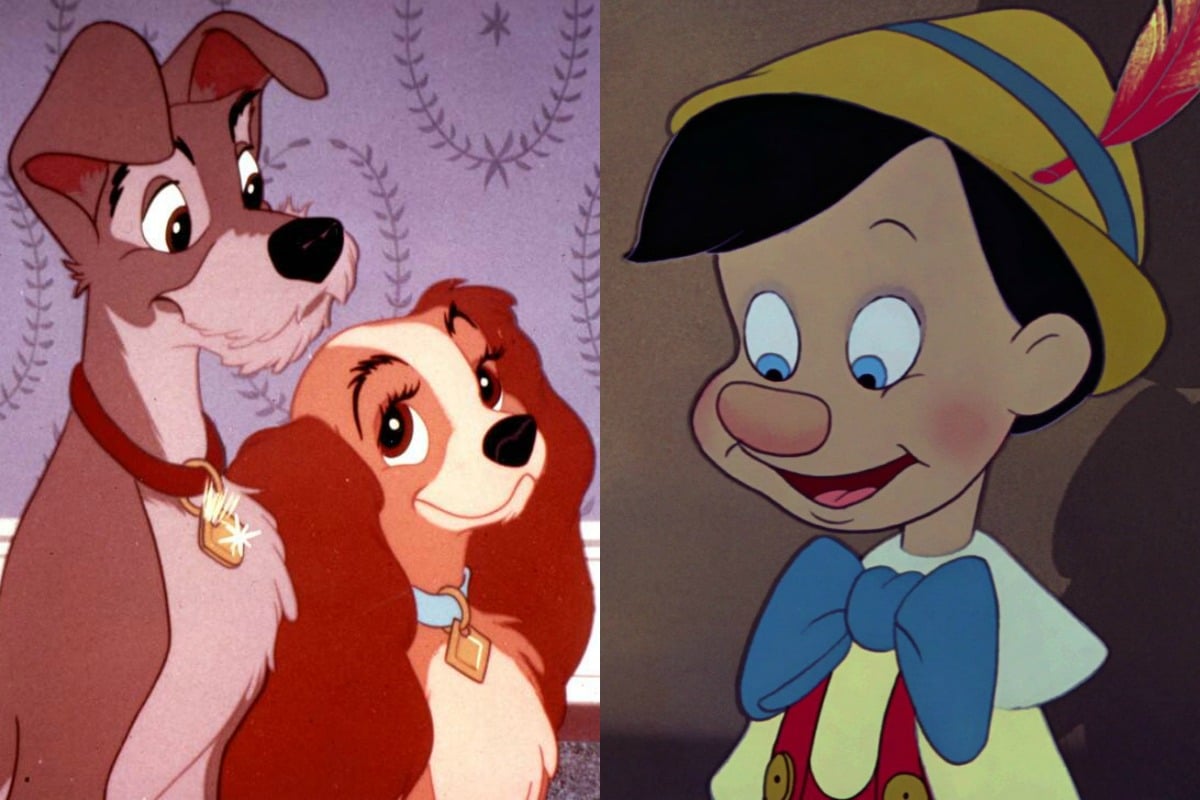 After years of anticipation, Disney Plus has finally landed on Australian screens.
The highly-anticipated streaming service, which launched in Australia on Tuesday, is the home to brand new Disney originals as well as a bunch of Disney classics, Pixar movies, Marvel movies, Star Wars movies and even every single season of The Simpsons.
Following the launch of Disney Plus in the United States on November 12, more than 10 million users signed up to the service in the first 24 hours.
Here's a sneak peek at everything coming to Disney Plus. Post continues after video.
But since the new streaming platform was launched, users have noticed an interesting addition.
You see, as Disney Plus includes the majority of Disney's archive of movies, disclaimers warning of 'outdated cultural depictions' have been added to a number of its classic movies.
Speaking on Mamamia's daily entertainment podcast, The Spill, host Laura Brodnik explained Disney's decision to add the warnings of 'outdated cultural depictions'.
"There was obviously a big question mark over the Disney franchise as they went to pull all these classics out of the vault to put them on a streaming service," Laura explained.
Listen to the latest episode of The Spill, Mamamia's daily entertainment podcast, to find out everything you need to know about Disney Plus. Post continues below.
"It's different if you have the old VHS or DVDs sitting at home – they don't have as much accountability for some of the depictions that are in the movies. But when you're looking back at 50 to 60 years of movie releases, obviously a lot of the older releases like Dumbo, Peter Pan and all those movies have really outdated cultural depictions," she explained.