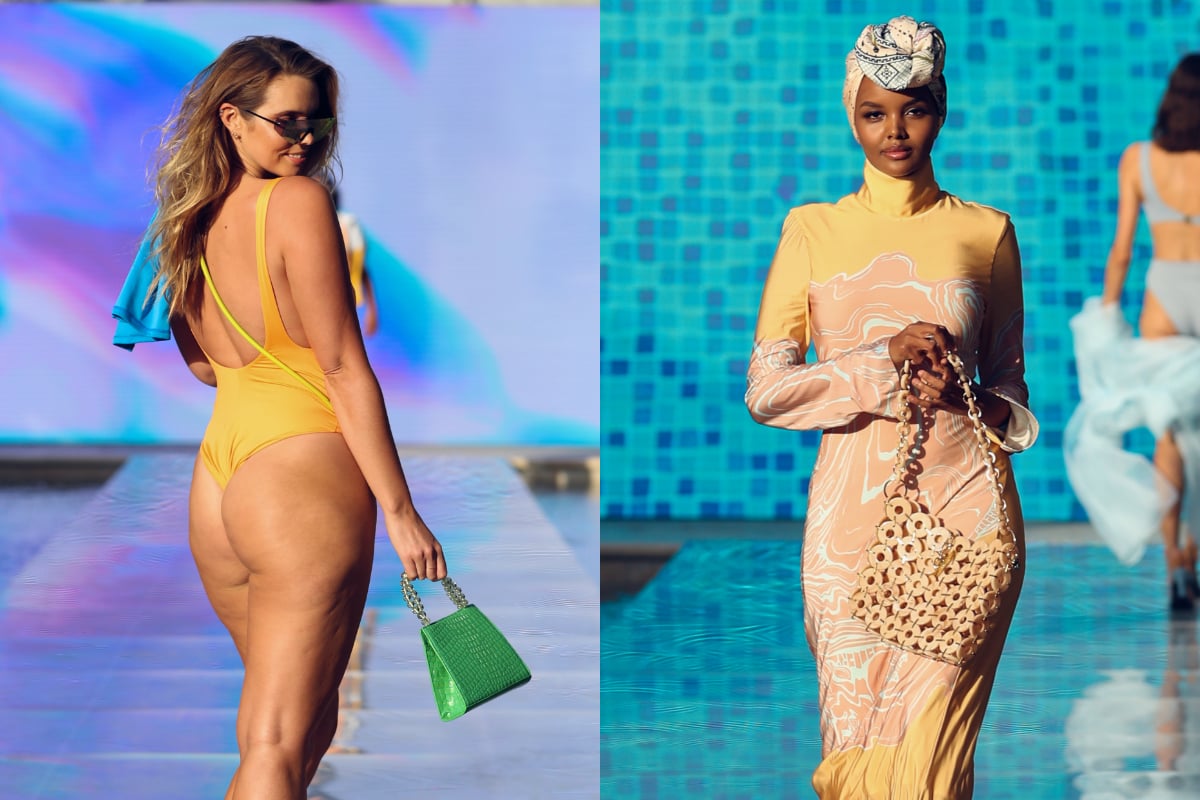 On Thursday night, I stood in the crowd as models walked down a runway on water at THE ICONIC's 2019 Summer Show.
It was as chic and vibrant and joyous as one would expect from an event held at possibly the most Instagrammed hotel in the country right now, Brisbane's The Calile Hotel.
The summer and swimwear show gave us retro neon one-pieces, '90s California cool, bright, fun bikinis, modest summer-wear, matching board shorts and shirts, beach cover ups, beautifully patterned hijabs and SO. MUCH. LEOPARD.
The Iconic's 2019 Summer Runway Show celebrates all bodies. Post continues below.
These styles were worn by 30 international and local models ranging from sizes 6 to 16 (women) and sizes medium to extra large (men), including Halima Aden, Samantha Harris, Charlee Fraser, Bree McCann, Bruna Lapinskas, Nawal Sari and Isaiah Firebrace. It was so far away from the uniform, perfectly curated images we've seen from runways like Victoria's Secret in the past (which by no coincidence, has been cancelled).
You can watch THE ICONIC's brilliant runway show below.