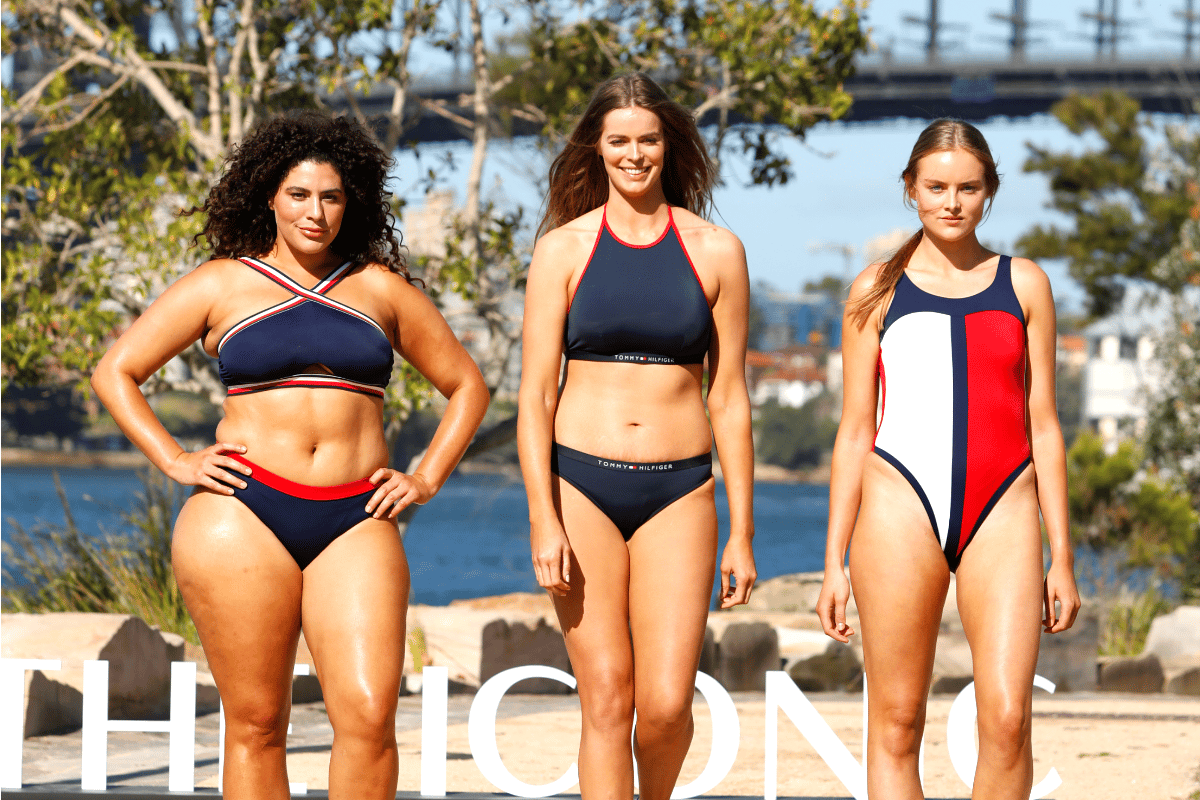 There's a good chance that right at this very moment, you have a tab open with an item you're thinking about buying from THE ICONIC.
It's Australia's largest online retailer, and for many of us, is one of the first places we think to google when we need (or want) something new to wear.
On Thursday night, THE ICONIC launched its Swim 2018 collection with their annual Swim Show.
Led by Aussie supermodel and activist Robyn Lawley and the world's first plus size male model Zach Miko, 40 models ranging from women's sizes 8-18 and men's 28-42 walked down the runway in 2018 summer swimwear trends.
Think high cut swimwear in strong prints and clashing colours, pastels, flueros and technicolor hues, deep navys and bright ocean blues and leopard and snake skin animal print.
Side note – you can listen to Robyn speak about why she took a stand against Victoria's Secret in her No Filter interview below. Post continues after audio.
Aside from the swimwear, one thing from the show has stuck with me. I can't stop thinking about it.
There were no 'Instagram bodies' to be found. Not a single one.
Instagram bodies – physically fit, curvy but not too much and only in the 'right places, tanned, filtered and sometimes altered – are bodies too. There's nothing wrong with having an Instagram body, just as there's nothing wrong with my body or your body.
But on social media and in a lot of advertising, they're all we see.
And yet, I didn't see a single one on THE ICONIC runway. It wasn't until an hour or so after the show that I realised just how much that meant to me.
I saw legs. Pale legs, short legs, long legs, tanned legs, legs with cellulite, slender legs, legs with stretch marks, legs with the odd bruise and legs that have lived.
And breasts. Breasts that wobbled and moved when they walked, and some that didn't.
And bums. Bums in high cut swimmers, bums in swimmers that sit on your hips, bums in fuller coverage bathers and bums that jiggled because, bums jiggle.
Watch the highlights from the show below. Video by Five Peas, post continues after video.