You may have recently watched A Christmas Prince and thought to yourself "there cannot possibly be a Christmas film that exists that is worse than this".
Challenge accepted, my friends, because I'm about to introduce you to another little Netflix gem, released just in time for the holiday season.
It's called Christmas Inheritence and it makes A Christmas Prince like an Oscar-winning film.
Seriously. If A Christmas Prince is say, Lady Gaga, then this film is… well… her terrifying wax figure.
Scary stuff.
LISTEN: Looking for a Christmas movie that isn't Love Actually? Michelle Andrews does her absolute best to sell us on 'A Moody Christmas'.
In the film's opening moments, we meet Ellen Langford, a rich NYC party girl who is set to take over her father's multi-million dollar gift business.
We know she's a rich NYC party girl because a) she's doing shots and b) she falls over and ruins a Christmas tree. Classic rich NYC party girl behaviour, really.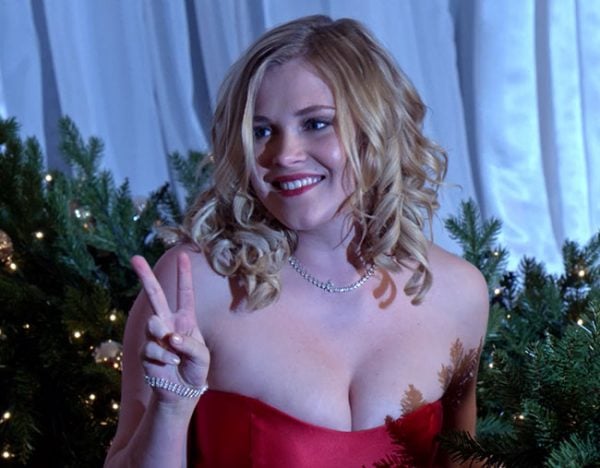 Her dad is, naturally, pretty unimpressed and decides she must head back to the small town where her family grew up to learn about the SPIRIT OF CHRISTMAS.
(Okay, he actually says "the spirit of the company" but we all know what he actually means).
For reasons that remain unknown, she also has to take a box of sentimental Christmas letters with her and is not allowed to tell anyone who she is. Presumably so some small town boy can fall in love with her for who she ~~really is~~. ¯\_(ツ)_/¯