If you went on Netflix over the weekend, chances are you will have seen A Christmas Prince sitting right up there at the top, all obnoxious and 'watch me' like.
We phrased that as a question, but we all know you know exactly which movie we're on about because binge watching TV is what weekends are for.
Anyhoo. Not long after it dropped, the world promptly lost its mind over it.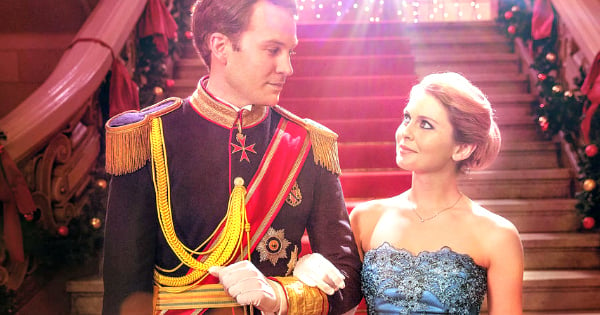 The low-budget movie follows the story of a young journalist at a New York fashion magazine, Amber, who is given her big break - to go to some random European country to cover the coronation of a playboy Prince, Prince Richard.
Wouldn't you know, she somehow manages to convince the royal family, who clearly don't take their home security very seriously, that she is in fact a tutor for the young Princess Emily, and then must chose between her career and getting to know the real Prince.
Despite the low budget movie being really quite terrible, the internet can't get enough of A Christmas Prince.
Takeaways from #AChristmasPrince:
- I hated it so much
- I can't wait for the sequel
- You bet your ass I'm watching it again before Christmas

— Brendan Leonard (@shutupbrendance) November 30, 2017