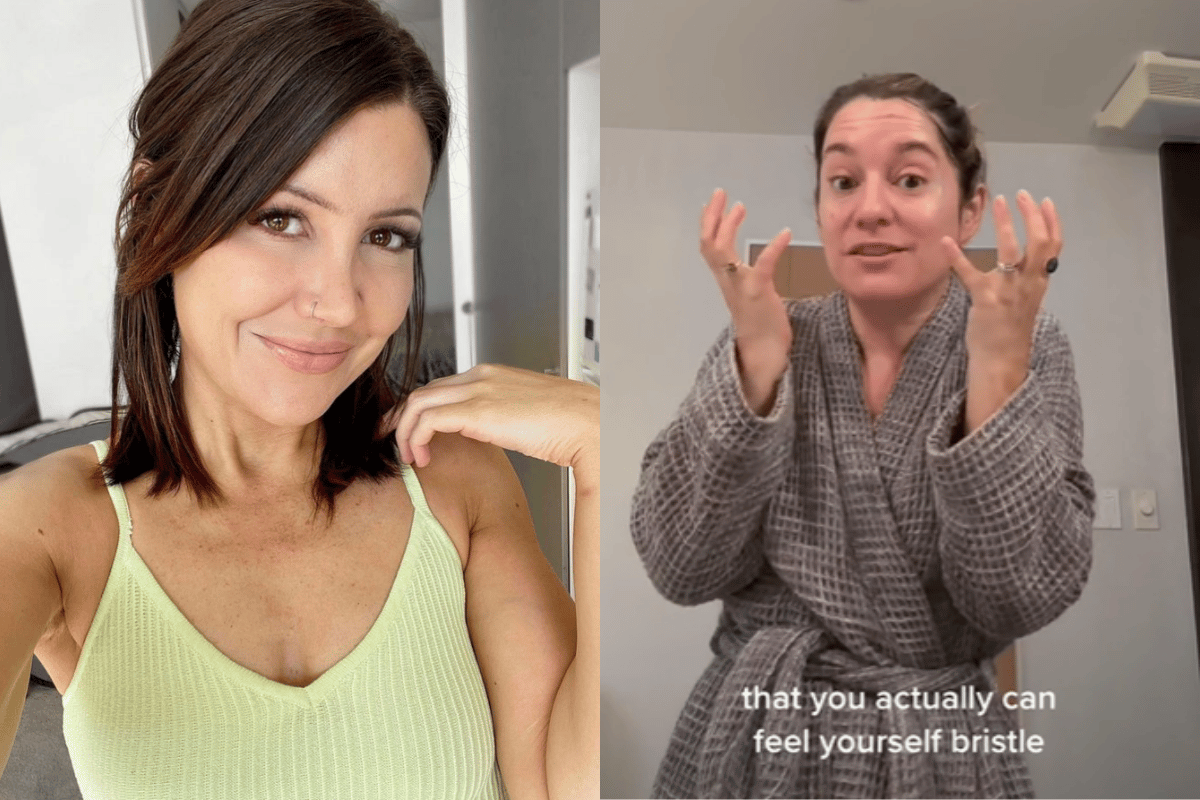 Straight people are not okay. Like, not even a little bit.
I say this as a queer woman who formerly participated in straight culture, and as someone who's researched and written about hetero relationships for nearly a decade.
I'm genuinely concerned that, if straight women gaslight themselves in their partnerships with men any more, the bar is going to sink into the earth's core.
The latest bizzarro logic in the lexicon of Euphemisms Straight Women Keep Inventing To Justify Being Miserable In Their Marriages, the "bristle effect", suggests tensing up in response to a partner's touch for fear it may lead to sex is a typical side effect of being in a long-term relationship. And not, you know, a giant f**king red flag.
Watch MM Confessions: my partner doesn't know. Post continues below.
In a now-viral TikTok, sex guru Vanessa Marin, who coined the term (and also happens to market online courses to couples for up to $269USD), describes the act of exclusively touching your significant other when you want sex as a "pattern for most people...when they get into a long-term relationship".