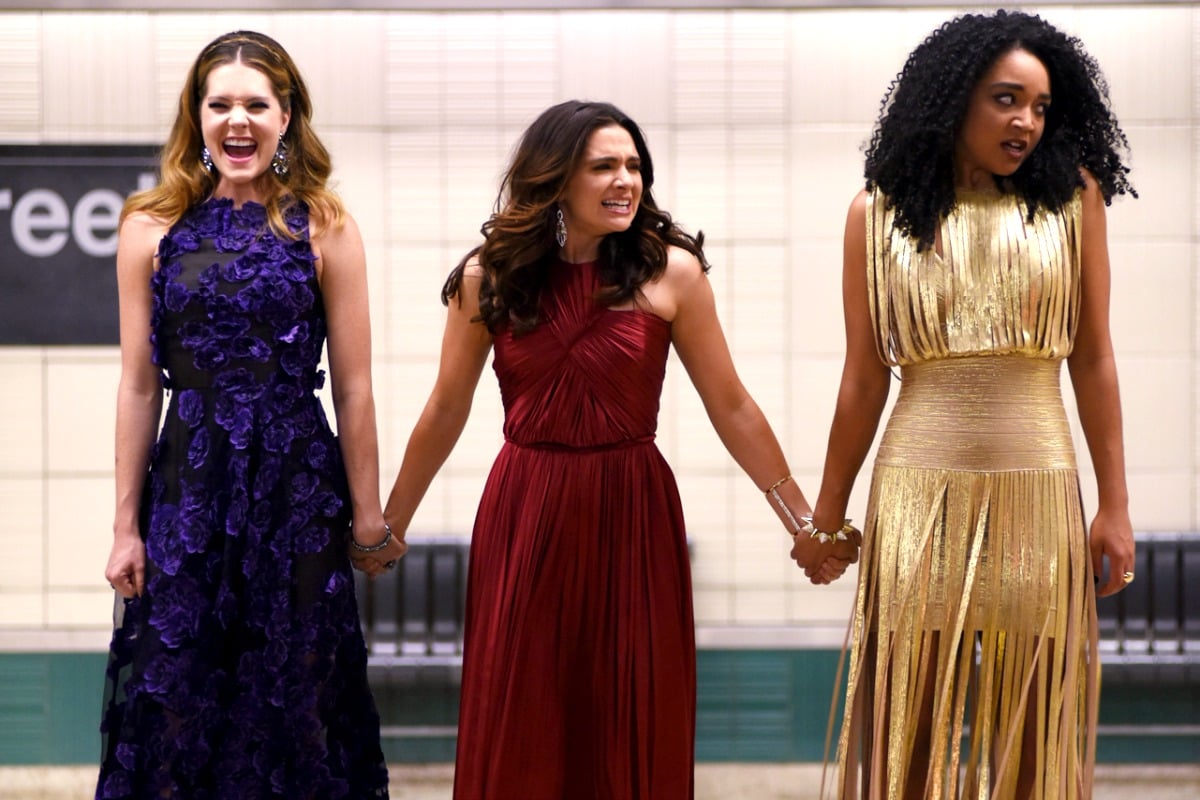 On Friday night, my phone started blowing up with excited messages.
All thanks to the fact that streaming service Stan had added a shiny new addition to its lineup and suddenly my friends and I found ourselves needing to dissect every detail of the lives of a group of fictional women living in New York City.
And before you ask, no, we weren't two decades late discovering the glory of Sex and the City (can you imagine pitching that as the new show to watch during your morning coffee catch-ups?). Instead we were all obsessively watching a series called The Bold Type. 
The show, which was inspired by the life of a former Cosmopolitan Editor-In-Chief called Joanna Coles, follows three 20-something women who work at Scarlet magazine, a glossy title that's moving away from centering on beauty and fashion, and championing a new focus on feminism and politics (and a whole lotta racy sexy tips).
The three characters all started off in the trenches together at Scarlet as assistants and are now the ultimate work-wives, supporting each other through the highs and lows of their careers and personal lives.
Check out the trailer for The Bold Type on Stan, post continues after video. 
Australian actress Aisha Dee stars as Kat, Scarlet's Social Media Director, who's embarking on a new relationship that has her questioning her sexuality. She's also exploring what it means to be the first biracial women in her company's predominately white and male hierarchy.
Katie Stevens plays Jane, a former assistant who has just landed her dream job as a writer on the magazine, and is finding it a lot more difficult than she ever anticipated. Add to this the stress of dealing with the legacy of her mother's death, plus a steamy series of hook-ups with a sex writer from a rival magazine, and you've got a pretty juicy story-line for Jane to follow.