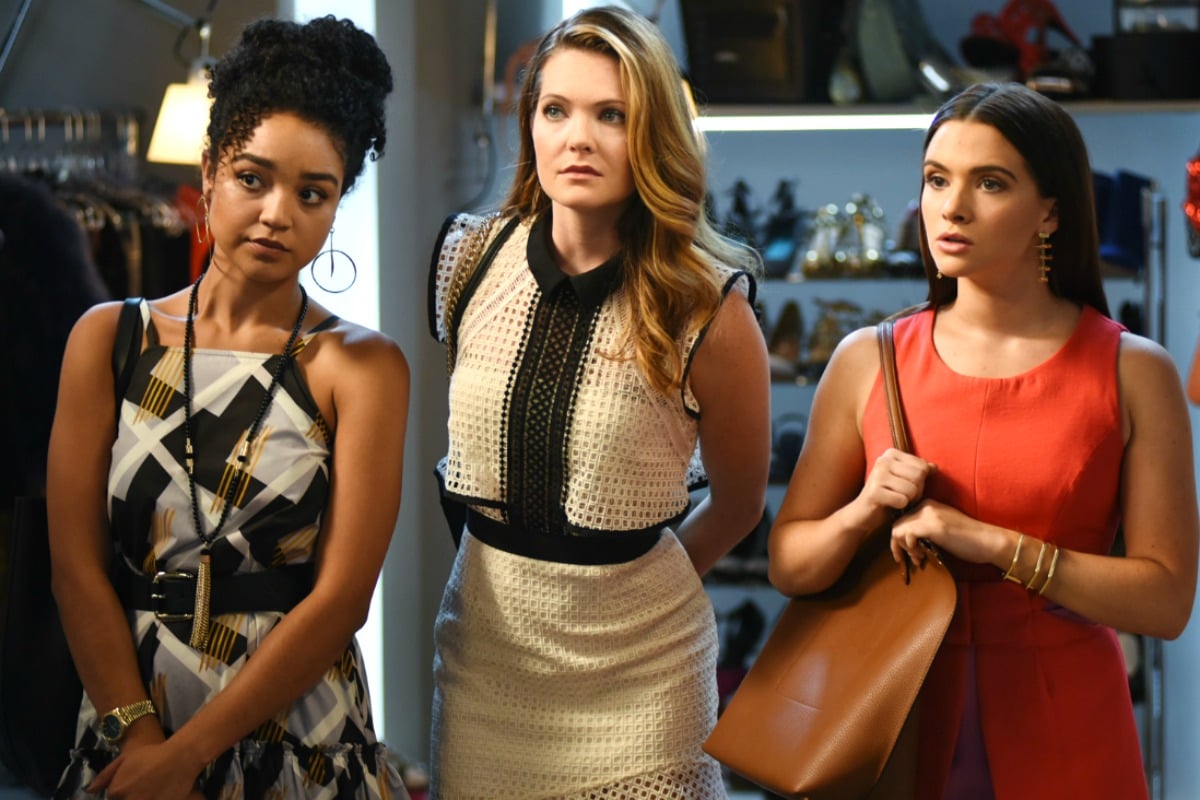 Just a warning, this article contains minor spoilers for season two of The Bold Type on Stan. 
Writers using the old "Trojan Horse" trick to lure viewers into watching their TV shows is a tale as old as time.
In historical terms, the Trojan Horse story centres around the subterfuge used by the Greeks to enter Troy via soldiers hidden in an elaborate horse statue.
In the worlds of TV and pop culture, this is a trick still used today. Just to slightly less bloody but equally successful effect.
It's the art of presenting a TV series in an enticing and palatable way, passing it off as a lighthearted or easily relatable fare, and then sprinkling a layer of topical relevance just beneath the surface.
With Orange Is the New Black, the Trojan Horse was Piper Chapman, a white and privileged woman who was sent to jail, and whose story provided an entry point for us to delve into a world of women of all different ethnicities, socio-economic backgrounds, and sexualities.
Likewise, The Good Place is really a show about philosophy, humanity and religion but was introduced to us through the politically incorrect yet entertaining Eleanor Shellstrop, all so we'd be more likely not to place it at the end of our Netflix queues.
The latest TV series to implement the Trojan trick is The Bold Type, which is currently available to watch in Australia on Stan.
Check out the trailer for The Bold Type, available to watch now on Stan.
It's the show every woman in Australia cannot stop talking about right now, but just like many shows that have come before it, The Bold Type arrived wrapped up in some pretty lush and loose packaging.
It's been likened to both The Devil Wears Prada and Gossip Girl, and was widely spruiked as a trashy, fun-filled comedy with little substance (but great fashion) that you could easily watch in-between diving into much more critically acclaimed fair such as Bodyguard and The Sinner season two.
However, that sentiment is where the true brilliance of The Bold Type comes into play. At first glance all you see is a flimsy cocktail dress, but cast your eyes downwards and you'll be met with a sturdy and sensible pair of heels.