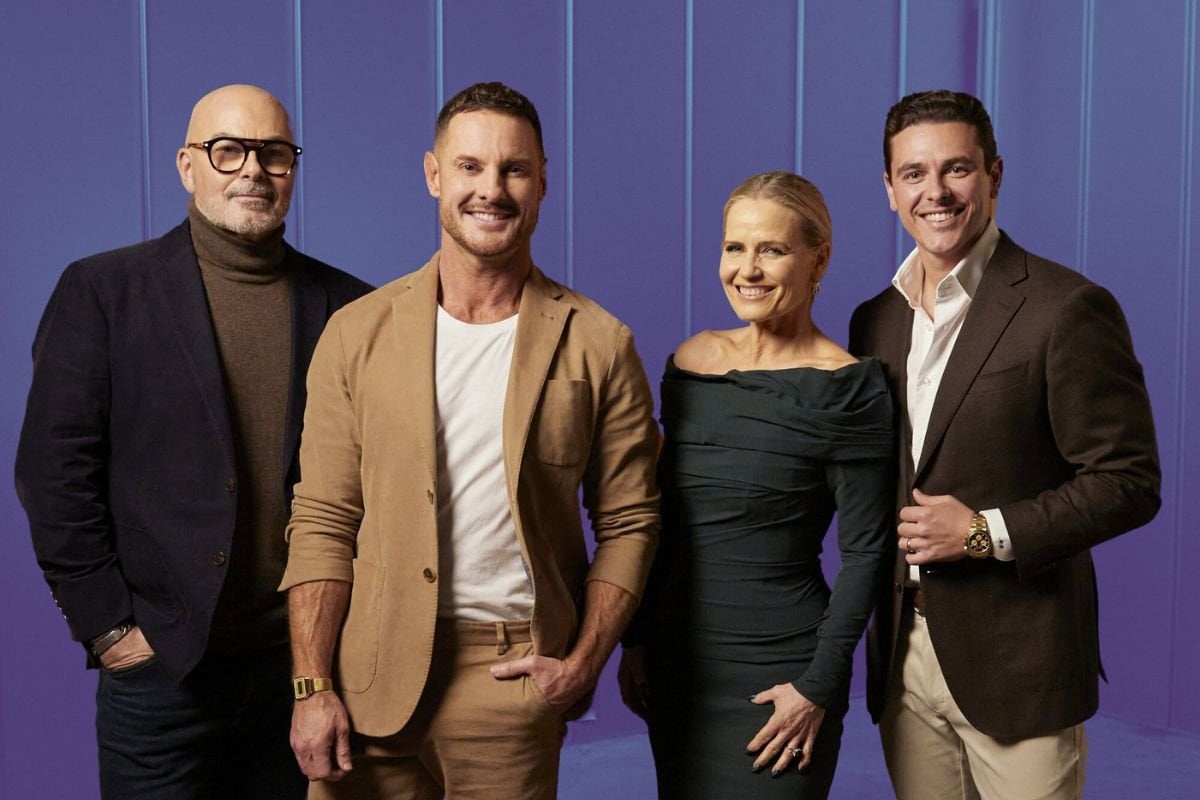 Psst! This just in, we know exactly who will be judging our Blockhead contestants in the upcoming season of reality hit The Block, and yes we can confirm there will be some very familiar faces returning.
What's even better is that we've also heard on whispers along the grapevine that we could be welcoming a newbie, who will be whipping our wannabe chippies into shape.
Another little twist before we get stuck into it: if you're a fan of the 50s you're in luck because the new season will see us heading back in time. As confirmed in a teaser trailer, we're officially winding back the clocks and stopping in the land of diners and jukeboxes for a retro nostalgic 50s-inspired season.
Five couples will renovate and refurbish their allocated mid-century homes, which are all located on a charming street in Melbournes Bay Side suburb.
Watch the trailer for MasterChef 2023. Story continues after post.
Unfortunately, many of the details including the show's air date are still under wraps, but based on previous seasons we'll likely be seeing this on our screen around mid-August.
So in the meantime, let's get to know everything we can about the faces that will be running the show this season.
The Block 2023 judge, Shaynna Blaze.
You've likely seen her face before as the iconic Shaynna Blaze is a renowned Aussie designer with over 30 years of experience in the industry and a well-admired TV personality and businesswoman.