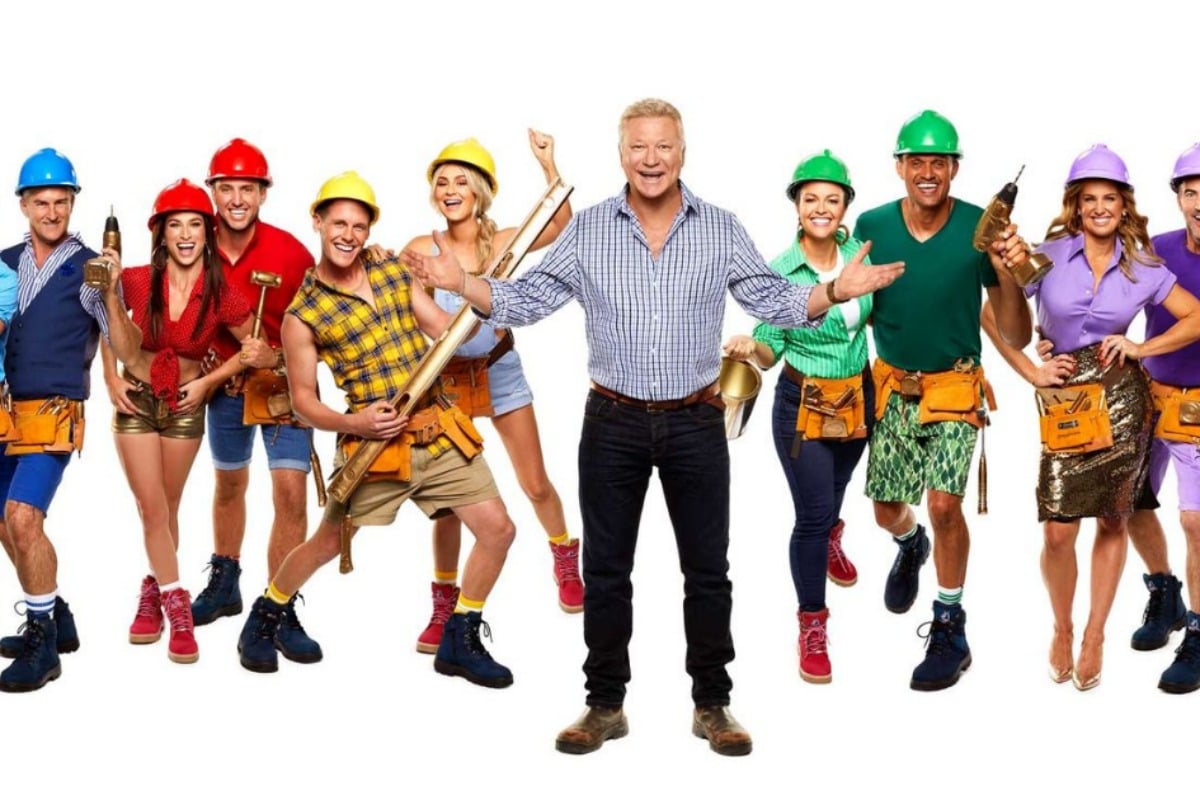 We interrupt our usual coverage of dating-specific reality television to bring you reality TV news for the slightly classier bogans among us.
Reality telly-watchers who, instead of enjoying watching people fight at cocktail parties and rose ceremonies, enjoy watching people fight on building sites are about to have months of their lives stolen away from them.
We're talking about The Block – everyone's favourite renovation program for largely Scott Cam-related reasons.
Watch the trailer for season 15 below. Post continues after video.
The new season returns in August, and in a strange but very welcome turn of events, Kylie Minogue will be making a guest appearance. Possibly as an undercover tradie, but probably as a judge.
Let's face it – while watching someone turn a decrepit, crumbling bathroom that looks like it could have doubled as a meth lab at some point into something fit for the pages of Vogue Living is entertaining and all – but there's only one real reason we watch The Block.
Tantrums. Specifically big ones that culminate with someone throwing a hammer.
(But not hitting anyone, obviously).
Here is a list of the couples who will be refurbishing St Kilda's The Oslo, courtesy of Channel 9, including an investigation into who we suspect might be the biggest tantrum-throwers based on… literally nothing.
Behold:
Tess and Luke
Here we have 28-year-old Tess and 30-year-old Luke, a media sales partner and carpenter from Cairns, Queensland. Sure, they look like a sweet, bubbly couple, but Luke appears to have confused a piece of metal for a guitar which could be the source of their first fight.
We also know the recently-married couple have attempted to get on The Block four times, and are self confessed "stubborn competitors with a drive to get things done".