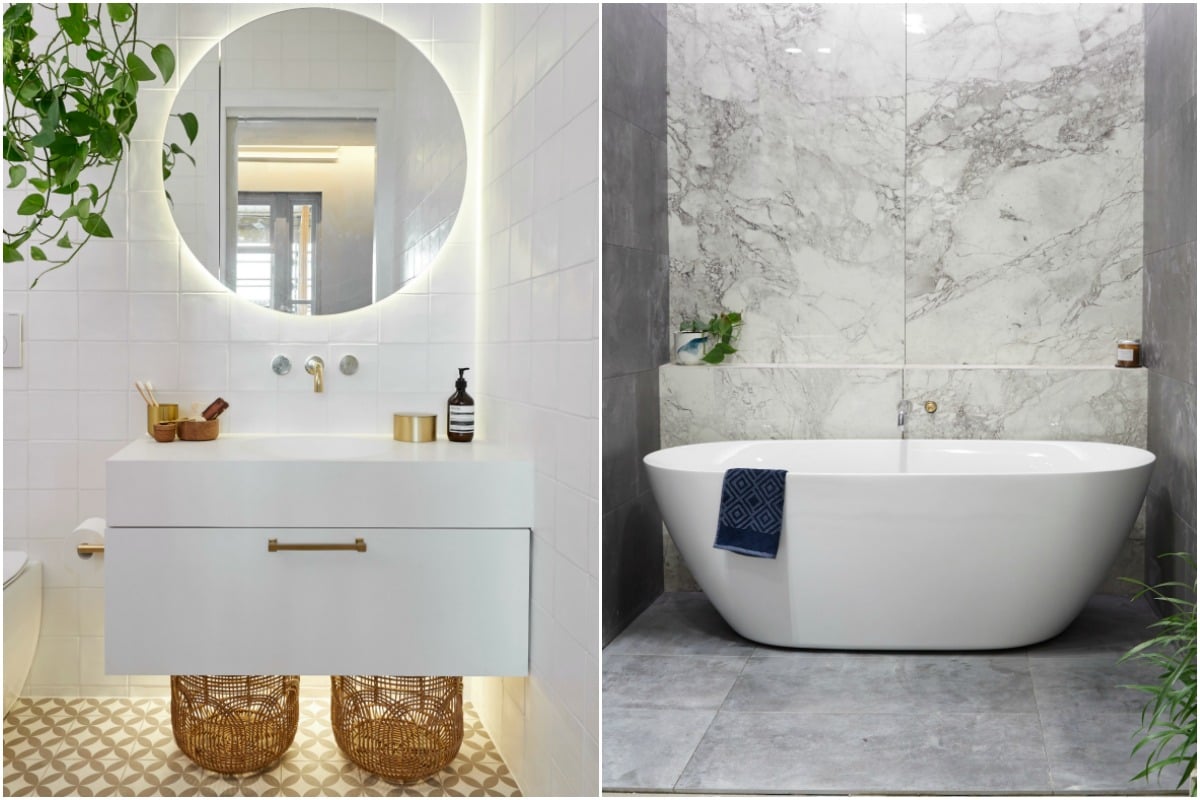 The best bit about The Block is Sunday night when they do the reveals, amiright?
There's something weirdly satisfying about looking at newly renovated rooms and then critiquing them like you could do a better job.
"Ohhhh interesting choice of faucet."
"Well, they bit off more than they could chew didn't they," we all lament from the comfort of our dressing gowns.
Here's one of last night's reveals. Post continues after video.
The armchair expert in us comes out in full freaking force, and it's the best.
It's why this show has lasted for the whole of eternity (well… 16 years, but that's eternity in TV land).
So without further ado, we give you last night's guest bedroom ensuite reveals:
Jesse and Mel.
Woah, Jesse and Mel are in… trouble.
They presented a half finished bathroom to the judges and were absolutely bloody crucified.
Jesse and Mel thought they'd delivered a "fantastic room given the time restraints" but oh dear gosh were they sorely mistaken.
Neale Whitaker described their guest ensuite as a "tomb" and a "fail" while Shaynna Blaze said "yawn" while doing a walkthrough.
Awkward.
With feedback like that we weren't surprised to see the Melbourne couple coming in last for the night.