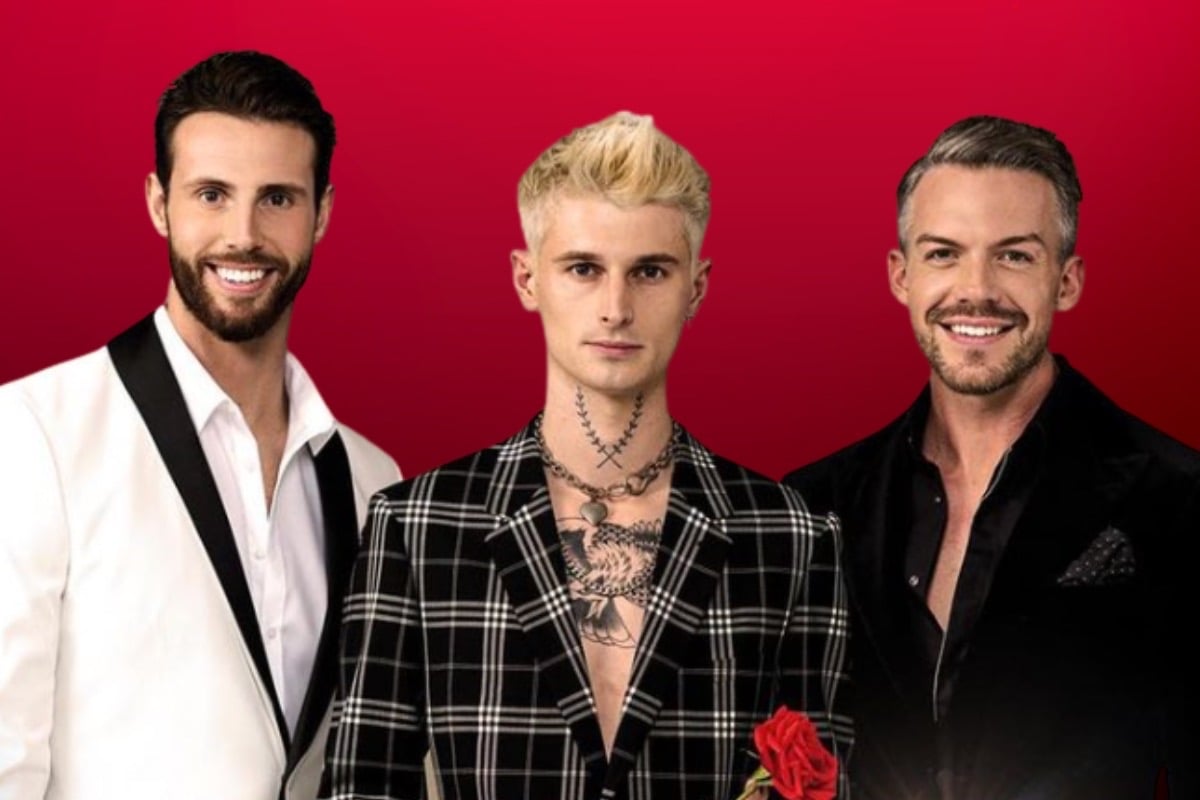 For months there were rumours The Bachelor Australia would be getting a massive revamp. And indeed, it proved to be true!
Initially, it was revealed by Megan Pustetto on So Dramatic! that we would be getting two Bachelors this season, and perhaps no Bachelorette. And then reports came out that we may be getting another Bachelor added to the mix. Because why have two, when you can have three...
So in May, Network 10 told us to expect an update on The Bachelor Australia. And on The Project, they cleared up all the rumours and actually confirmed the news to be true – we are getting three for the price of one this season, set to air later this year. 
Say goodbye to The Bachelor and hello to The Bachelors.
We'll be getting three times the love and three times the drama. But whether we will be getting three times the ladies 'vying for their love' – we have to wait and see.
Watch: But remember when we had two Bachelorettes? Post continues below.
On The Project at the time, Osher said: "It's our tenth season of The Bachelor Australia, so we're so excited. We're doing a world first. No one else has ever had three Bachelors, and so therefore the way it works and the way everyone gets to know each other is very different this year – but you will see that as we go!"
Here's everything we know so far about the season.
It's filming on the Gold Coast.
Of course, reality TV news sites, such as The Wash, have already spotted many of the dates taking place recently, with filming underway on the Gold Coast. 
"It's already been fascinating," Osher said. "We've been going for a little while now. Not only did we have to go to head office to say 'can we have three Bachelors?' – that was easy. But we want to do it without candles and without fairy lights. That was a meeting we had to get."
No candles and no fairy lights? Groundbreaking.
Listen to Mamamia's entertainment podcast The Spill. Post continues after audio.