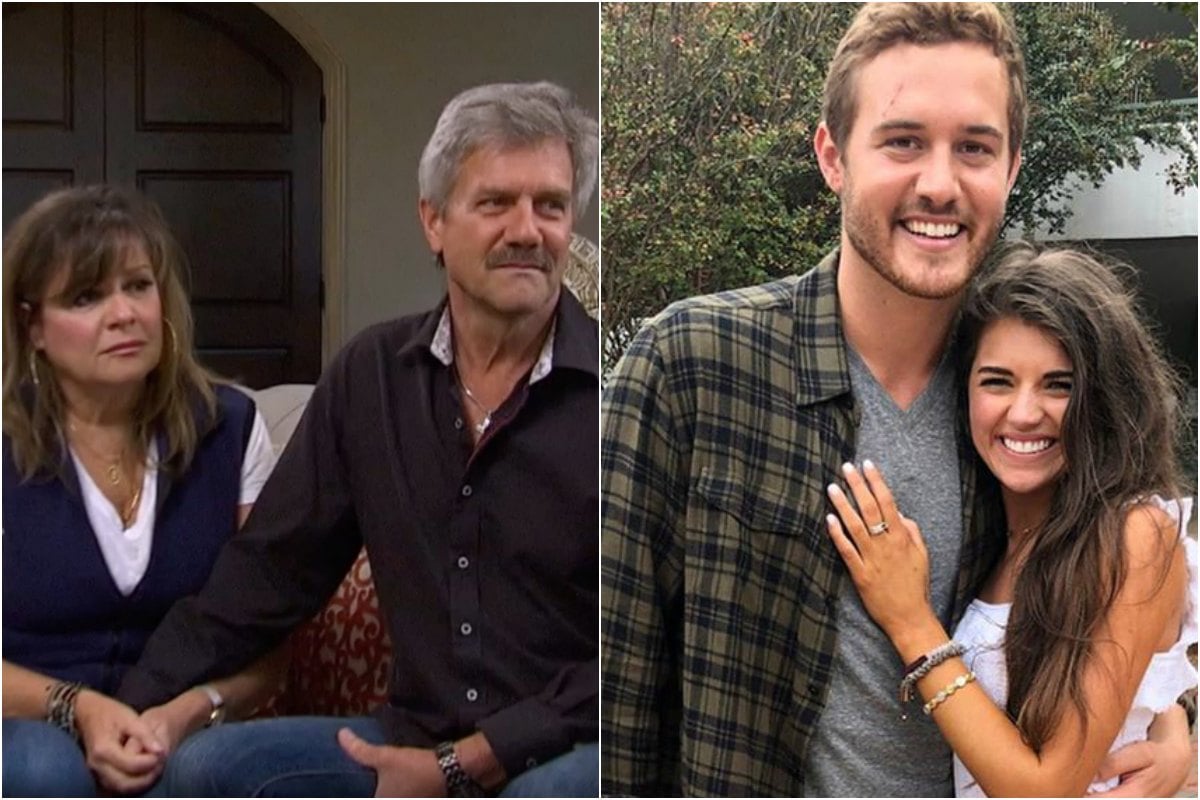 From a 'dog c**t' scandal to a rogue man named 'Honey Badger' who picked precisely no one, Australia's Bachelor seasons aren't exactly tame.
We've had dirty street pies and people pissing in pot plants to ensure Australian audiences are always given a decent serving of dram-ah.
But if you've ever seen The Bachelor or Bachelorette in America, you'll know that our seasons are mild in comparison.
In fact, we haven't even seen drama compared to the US Bachelor.
So behold, we've collated the six most dramatic moments that have ever happened during The Bachelor and The Bachelorette in America since its premiere in 2002.
Meddling parents and a live switch: The 2020 US Bachelor season finale was something… else.
It was billed as the most "controversial and shocking" finale, and it was.
This year's US Bachelor finale involved a man named Peter Weber (also known as #pilotpete) and his final two ladies, Madison Prewett and Hannah Ann Sluss. Pretty much, his parents – Barbara Weber and Peter Snr. Weber – loved 23-year-old Hannah Ann and didn't approve of Madison.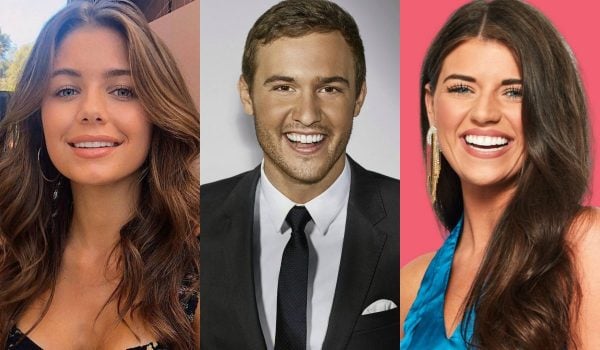 But on their final date, despite Peter telling Madison that he loved her, she told him it was over.
"As much as we want this, I don't know that we can, like, give each other what we need," she said to him.
Pivoting, Peter picked Hannah Ann (kind of by default) and proposed to her. Because the US Bachelor has a different format to the Aussie version, the proposal took place before the live Bachelor finale, which occurred a month later.