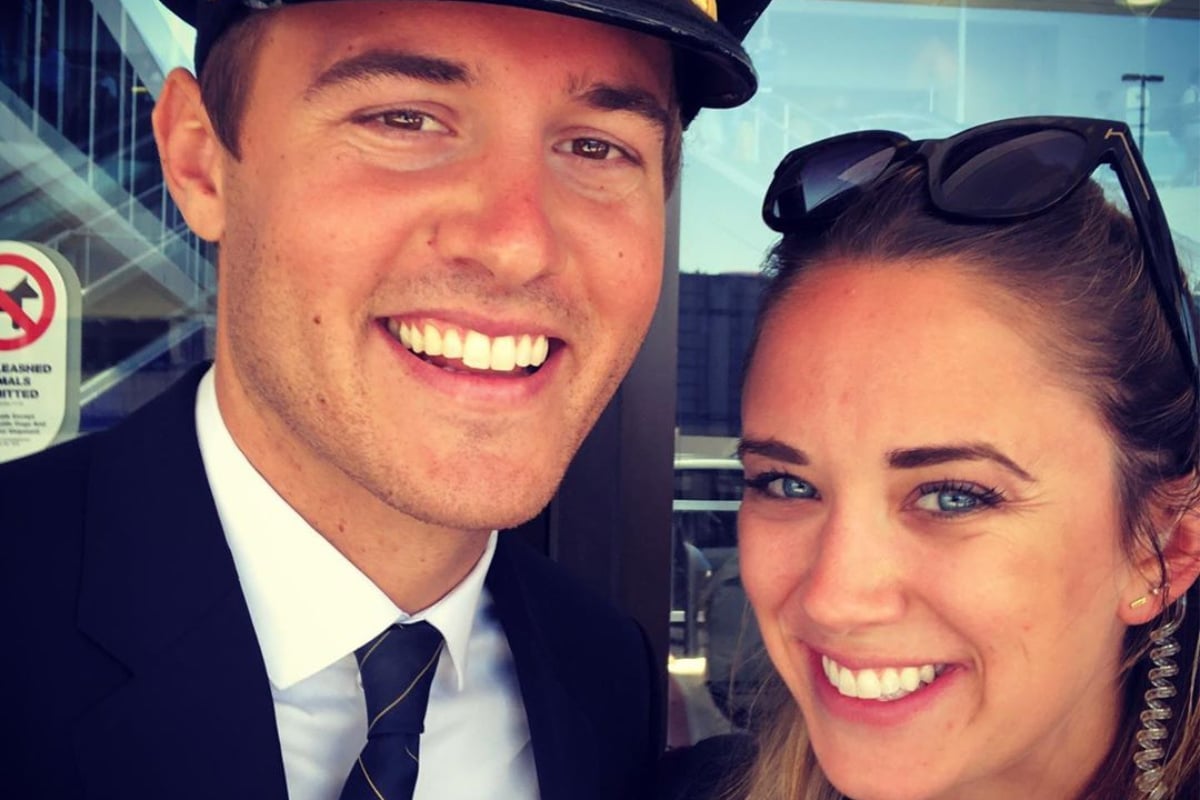 From a 'dog c**t' scandal to a rogue man named 'Honey Badger' who picked precisely no one, Australia's Bachelor seasons aren't exactly tame.
We've had dirty street pies and people pissing in pot plants to ensure Australian audiences are always given a decent serving of dram-ah.
But if you've ever seen The Bachelor or Bachelorette in America, you'll know that our seasons are mild in comparison.
In fact, we haven't even seen drama compared to the US Bachelor.
So behold, we've collated the five most dramatic moments that have ever happened during The Bachelor and The Bachelorette in America since its premiere in 2002.
The Bachelor falls in love with a producer
SO. This is a rumour for the current season of The Bachelor but before you dismiss it as untrue, hear me out.
 You see, Peter Weber, affectionately known as Pilot Pete, is the 2020 Bachelor, and the celebrity news cycle in America is currently awash with whispers that he ends up with a producer from the show.
The producer's name is Julie LaPlaca and the two have shared a number of photos together throughout Pete's experience on the reality TV show.
Plus, the network hasn't even denied this is true – which is unusual.
"Well, I hate to get in the way of a good rumour, so I'm not going to confirm or deny about whether he ends up with a producer," a network spokesperson told Entertainment Tonight. "I don't know how we'd ever top that though! But, it is crazy… There's a lot of craziness, it's a roller coaster, but I would say even now the roller coaster hasn't ended, and it won't end until after After the Final Rose."