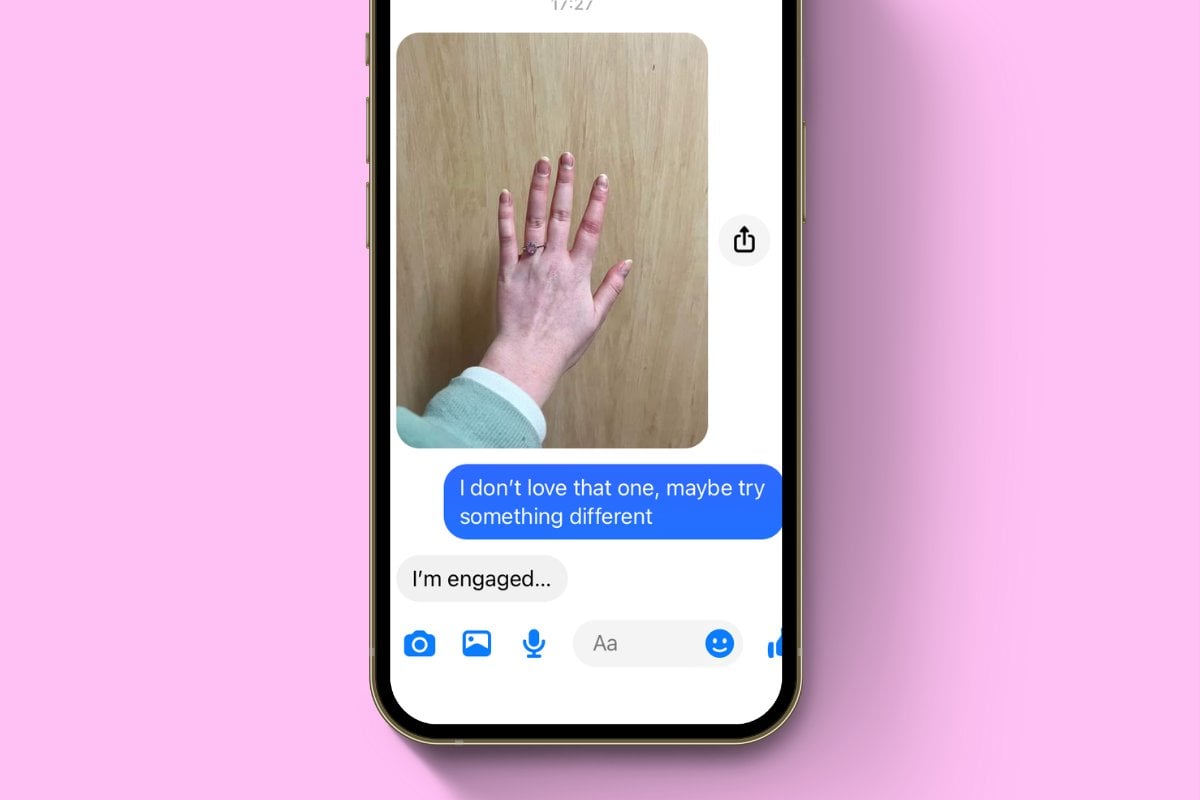 We've all been there. The moment you send a text message to someone – either in the heat of the moment or accidentally – and milliseconds later you realise that message shouldn't have been sent, and a bin fire of consequences could be coming your way.
Perhaps you've sent a regretable text to your boss that wasn't work safe. Or maybe sent a text to one friend that was definitely meant to be sent to the other friend. Many of us have even sent a spicy or confrontational message to a romantic partner, only to realise it probably wasn't the best idea...
Just this week, Apple announced that its new iOS 16 update will include a feature many of us are desperate to get our hands on – the ability to edit and delete sent messages.
Apple's 'Messages' app will allow users to edit or unsend a message 15 minutes after it was first sent. And once/if deleted, users can recover the message for up to 30 days.
And whoever made that decision at Apple, thank you.
Watch MM Confessions: I wish I'd never said. Post continues below.
To celebrate the wonderful news in true rogue fashion, we asked 13 women to share with us the one text message they really regret sending. 
Here's what they had to say:
'You dead?'
"Sent to a friend who hadn't responded in a group chat for a couple of days. She eventually responded and turns out her father-in-law had died… I no longer send 'you dead?' messages."
'I really think we should try to avoid her. I don't want to be her friend anymore.'
"Instead of sending the message to our mutual friend about her, I sent it to her – and she was so, so hurt. It was in high school, but I think about it often. MASSIVE REGRET."
An angry face emoji.
"I sent an angry face to someone during a meeting as a bit of a joke. I didn't realise they didn't have my number saved, so now I think they feel like someone somewhere hates them and I feel bad for it, but don't want to make things uncomfortable and bring it up again."