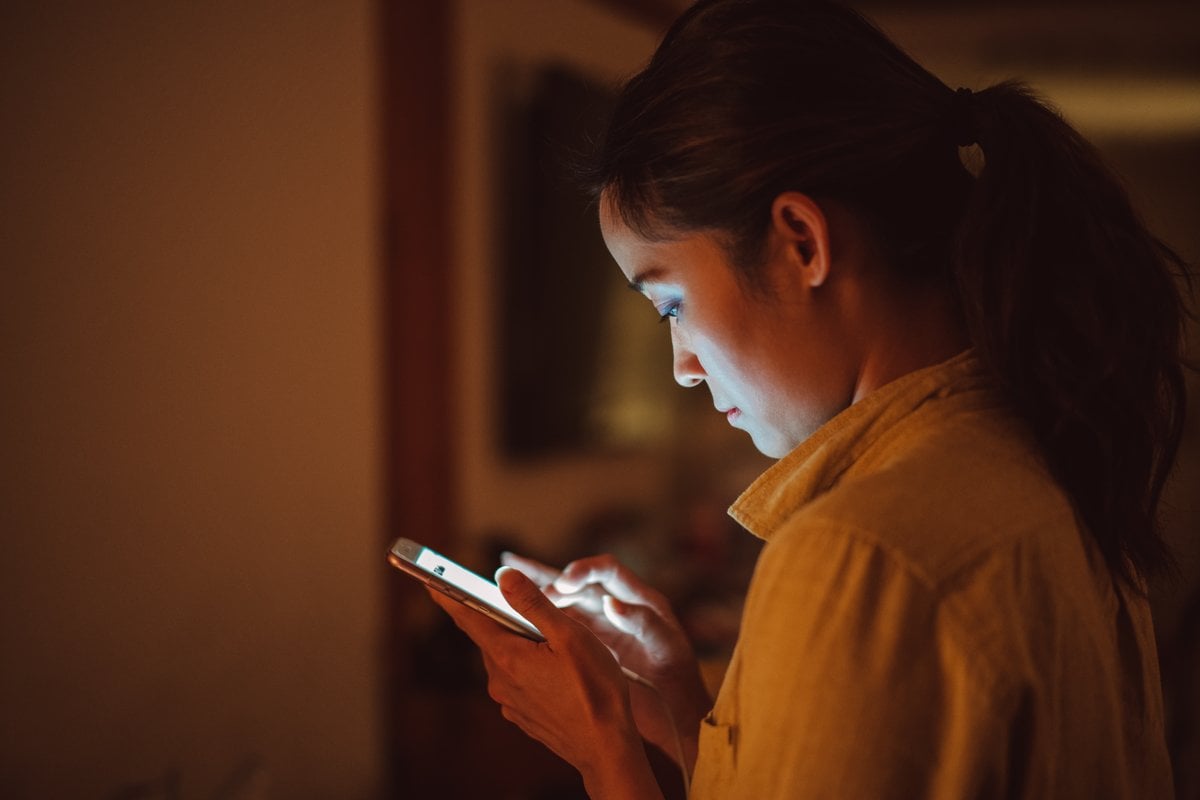 What are the major milestones in our lives?
Learning to walk.
Getting a driver's license.
Graduating high school.
Moving out on your own.
Getting married.
Having a child.
No one ever mentions an event that forms your future relationships: your first love.
Or, more specifically, the heartbreak that comes with first love.
Watch: We share our relationship deal breakers. Post continues below.
It was a classic tale of teen romance. Martin was two years older, lived in a town a few hours away, and came to my high school for a volleyball game.
I was 14, only one of three somewhat ethnic kids in my high school with ultra-religious Muslim parents and perfect grades.
It was a tale as old as time.
In a world lacking internet and cell phones, but with strict parents who wouldn't even let me wear shorts, our only form of communication was by the written word. Since my mother read all my mail, Martin sent his letters to my friend's house. Eventually, I got my own phone line, but the written letters remained. While I was beating myself up for my imperfections, Martin told me I was his "parents' wet dream of a child". We dated for four years.
Martin was my first everything. First time having sex. First love. First time getting caught in a secret relationship by my mother (I have since improved my ninja skills at secret relationships). First formal date. First time I had been cheated on. The first time someone told me "I had an HIV test come up positive". First time going to his apartment accompanied by two massive bodybuilders who threatened to rough him up if he didn't pay me back $250.
You know. Usual teenage drama.