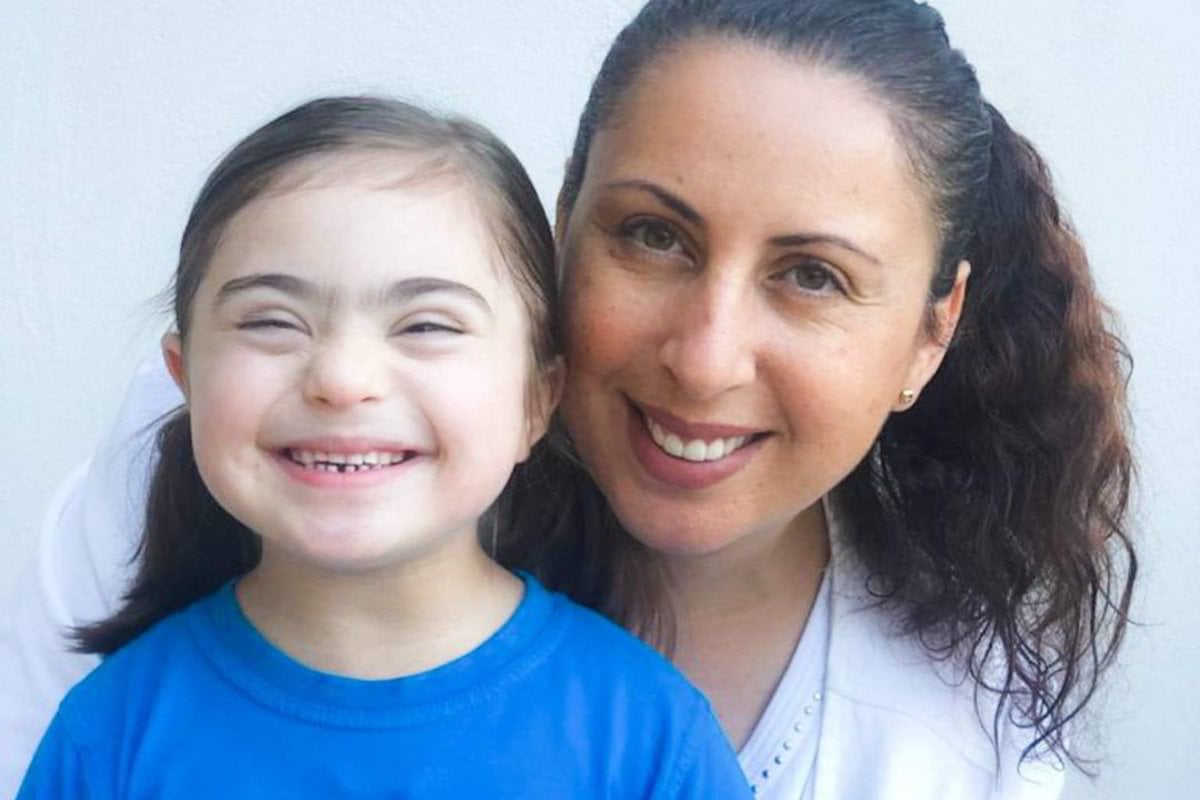 As told to Melanie Dimmitt.
I was 38 and peri-menopausal when I fell pregnant with my fourth child. My period had disappeared and as the months rolled by, I started putting on weight. I thought, what's going on? Is this part of the menopause thing? 
A friend suggested I take a pregnancy test, to which I said, don't be ridiculous. But I humoured her and sure enough, it was positive. I was 10 weeks pregnant. 
Two weeks later I was sat in the reception area of a radiology clinic, waiting for the results of a nuchal scan, when a radiologist called me into a consulting room. 
 Watch: Questions about childbirth answered. Post continues below.
"Look," he said. "The ultrasound was fine but your blood test result is showing you've got a one in 13 chance of having a child with Down syndrome." 
I just stared at him. I went blank as I tried to crunch these numbers. Without missing a beat, the radiologist asked me, "Do you want to abort?"  
I kept staring at him, internally baffled. I'm still trying to get my head around what you've just said, and you've gone straight to termination? I told him I wanted more testing done. I asked, what are my other options? 
Amniocentesis was one, but it came with a risk of miscarriage. Another option was a non-invasive prenatal test (NIPT), which required taking some blood and shipping it off to the US. Okay, I said, I'll do that one. 
At 14 weeks, the NIPT came back as 98 per cent positive for Down syndrome. Unlike that radiologist, my obstetrician delivered this news in a neutral fashion. He presented the result and told us that if we did want to terminate, we'd need to let him know by 19 weeks (new legislation in NSW allows abortion up to 28 weeks with the approval of two doctors). 
He also sent my husband and I to a psychologist to talk through the emotional rollercoaster we had embarked on. I was devastated. Every time I'd be out and see a little baby, I'd burst into tears. Not having really known anyone with disabilities before, I was heading into unknown territory – and terrified.