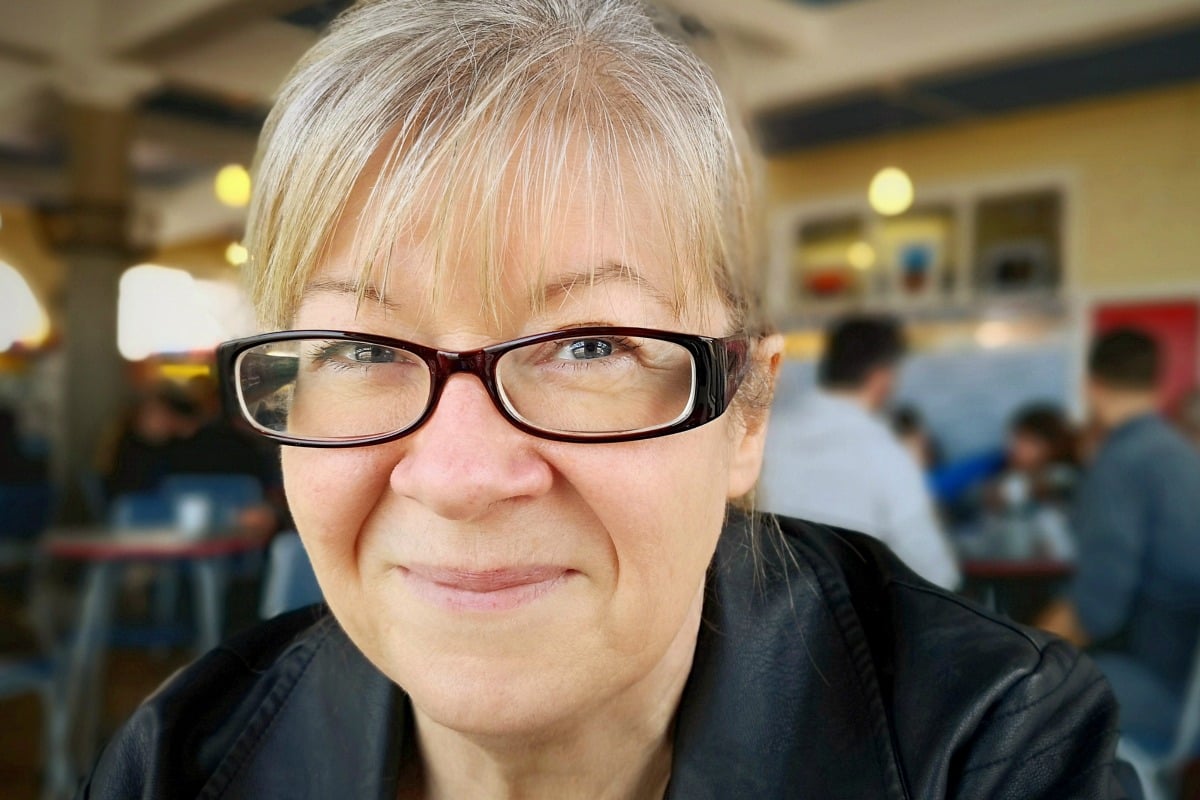 I have this friend Peri. I will straight up tell you she's a horrible person.
Peri is planning a visit but she's flakey. She just kind of stands down the street waving at me. Her last name is Menopause. Peri Menopause. Oh? You know her too?
There are things that are glorious about middle age. You have wisdom. You feel comfortable with who you are. You can afford vacations. However, there are things that people just didn't tell me would happen as I aged. I'm not pleased.
Side note: The Very Peri Summit, presented by Mamamia is coming soon. It's an online event with everything you need to know to navigate perimenopause, the super fun (sometimes) decade long phase before menopause. It's streaming over two evenings and is available to catch up on demand anytime. Get your tickets to make sure you don't miss out when help finally arrives!

When we turn 40, we should get a mid-life version of the puberty talk. I don't even care if you make me watch a lame film at this point. A warning just would have been nice.
1. Everything gets grey.
What the hell is happening to my eyebrows and what do I even do with them? Do I pluck this gray crime against nature? Do I pencil over it? Can my hair stylist dye it? I don't even know.
I feel like I am going to wake up one day and have totally crossed the line into Whatever Happened to Baby Jane eyebrows. It's a real fear.
When I say everything gets gray, I mean it. Every. Thing. Don't say I didn't tell you. I'm sorry. Like, really sorry.
2. I still break out like a teenager.
I'm 45 and I own Clearasil.
I will tell you this: if I'm going to look like a teenager, I am going to act like one. If you need me, I'll be in my bed until 11:00am with my phone watching tutorials on YouTube to figure out how to cover my middle age acne. And what to do about my eyebrows. And cat videos. Lots of cat videos.
3. Being with me is emotional Russian Roulette.
I go from being a ray of god damn sunshine to wanting to stab people in 3.2 seconds.
I feel like an inventory of sharp objects should be done on a regular basis. Just remove the pokey things and replace them with Milk Duds.
These mood swings are like a monsoon. They come, wreak havoc, blow a bunch of hot air around and then they're gone. If only there was an iPhone alert that would go off to signal us and everyone around us to duck for cover. Anyone know a good app developer?
Three women talk menopause on the latest episode of Mamamia Out Loud. Post continues after podcast.