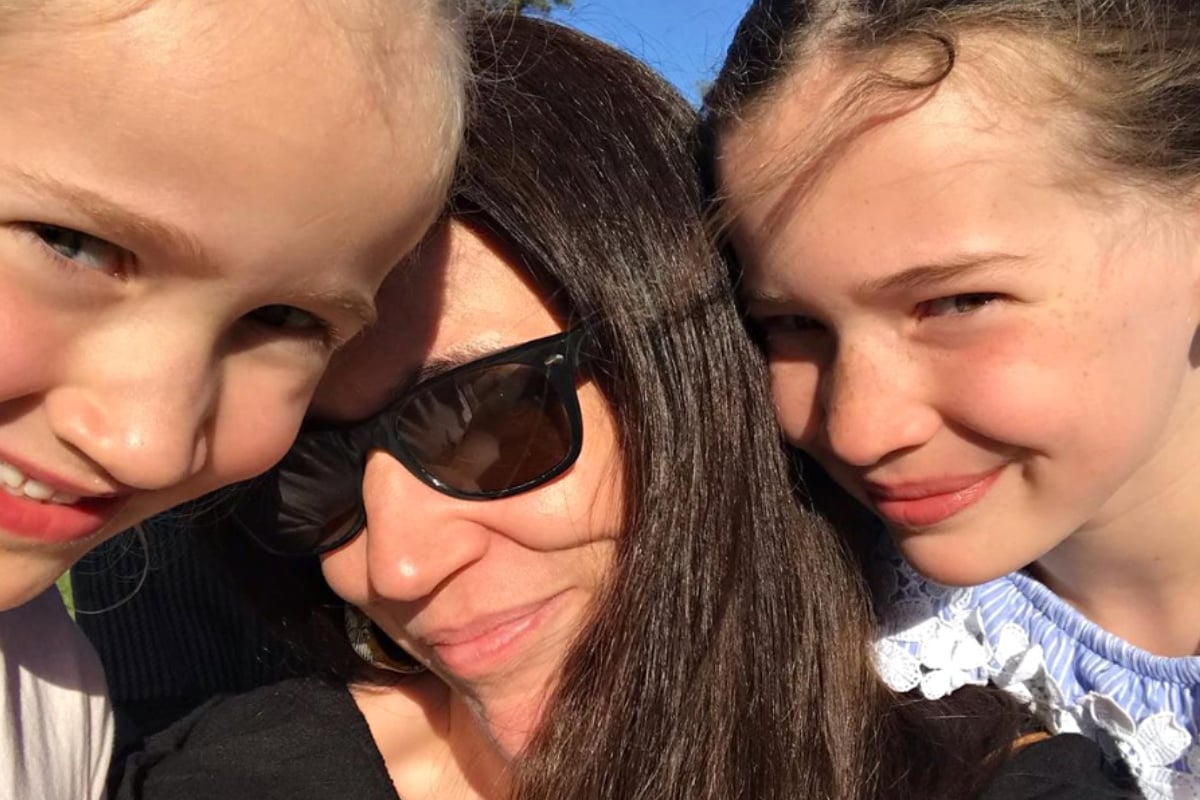 The following deals with pregnancy loss. For 24-hour support, contact SANDS Australia on 1300 072 637.
When people ask me how many children I have, I answer two, but in my heart of hearts, the answer is three.
While only two of them made it 'earth side', my first conceived and first loved was lost at eight weeks.
Only the size of an olive but loved fiercely by both myself and my husband, her loss was profound and personally transformative.
WATCH: Em Rusciano talks about how to cope with pregnancy loss. Post continues below.

This is why, when my two daughters asked me about having children and why some have more than others, I thought it was the right time to tell them about their sibling – their sister, Olive.
While the journeys of having children, pregnancy and conception are unique for every couple or person, or not a part of their journey at all, I wanted them to know that it is not a 'given' for many reasons.
I also wanted them to know that women don't just always easily fall pregnant and carry their baby to deliver it healthily and safely in nine months' time.
For some, like me, it can have its challenges and they can sometimes be heartbreaking.
While my two girls may only be five and seven, and not every detail was necessary to be shared with them just yet, I still wished to provide with them enough information for them to understand that it can be complex. So, I told them this:
Your Dad and I first tried for a baby before we tried for either of you.
We were lucky and very quickly I was pregnant. For the first few weeks, everything seemed to go well but then when the baby was 8 weeks old, I had some bleeding, so I went to the doctor because sometimes this can mean that something is wrong with the baby.
When they did their ultrasound, a special test to check the baby and its heart, they found that the heart had stopped beating. They then had to take her out of my uterus, so mum could try again if and when she wanted to.