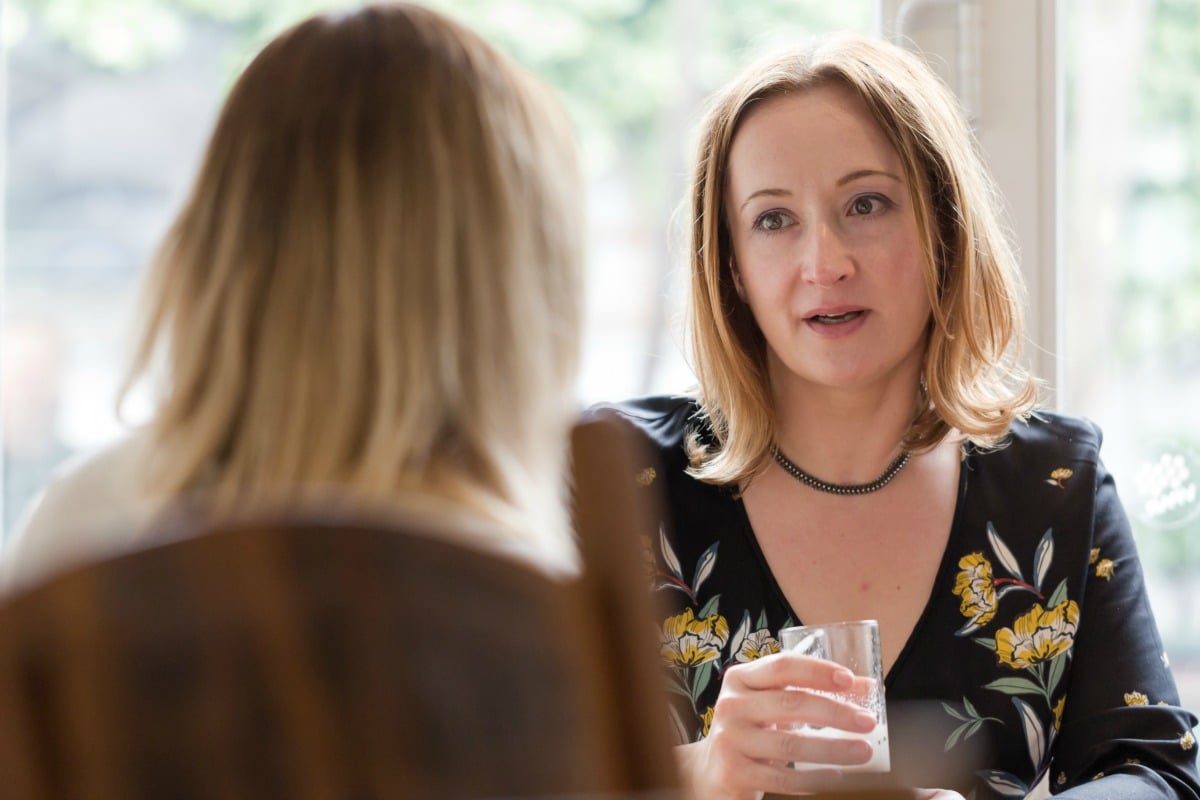 Warning: This post deals with miscarriage and might be triggering for some readers.
Several months ago, my friend told me she had a miscarriage.
She was holding back tears and after she told me about her miscarriage, she fell silent.
It was my turn to speak. I had no experience comforting someone who has had a miscarriage. None of my friends have ever fallen pregnant, let alone lost a baby, so this was new territory for me.
I started with "I'm so sorry to hear that." But then I kept going. "Well, on the only bright side at least you're young and know you can fall pregnant, that's a good thing."
I'm pretty sure I blurred out the rest of the conversation because I was embarrassed at the unhelpful sh*t that came out my mouth. I just couldn't stop talking. Not because I felt I was an expert on the topic and must give my two cents, but because she looked so sad and was so quiet, I wanted to do and say anything that could help. And well, my dribble did neither of those things.
Watch: Mia Freedman talks to Tina Arena about miscarriage. Post continues after video.
Six months after that conversation with my friend, I was in the car with one of my fiance's old colleagues. She started talking about her own miscarriage and all the unwarranted (and unwanted) advice and help she was receiving from well-meaning family members, friends, and colleagues.
In short, I learned that pretty much everything I said to my friend was not what she needed to hear. Some of my comments would have been downright hurtful too.
So I reached out to a few women who have experienced a miscarriage and asked them how friends and family can support women who have miscarried. I found myself talking to Libby Parker. Libby has had 10 miscarriages (two ectopic pregnancies, no surviving pregnancies) and says she's had many responses when she opens up about her loss. Some responses have been "beautiful and kind and some utterly insensitive."