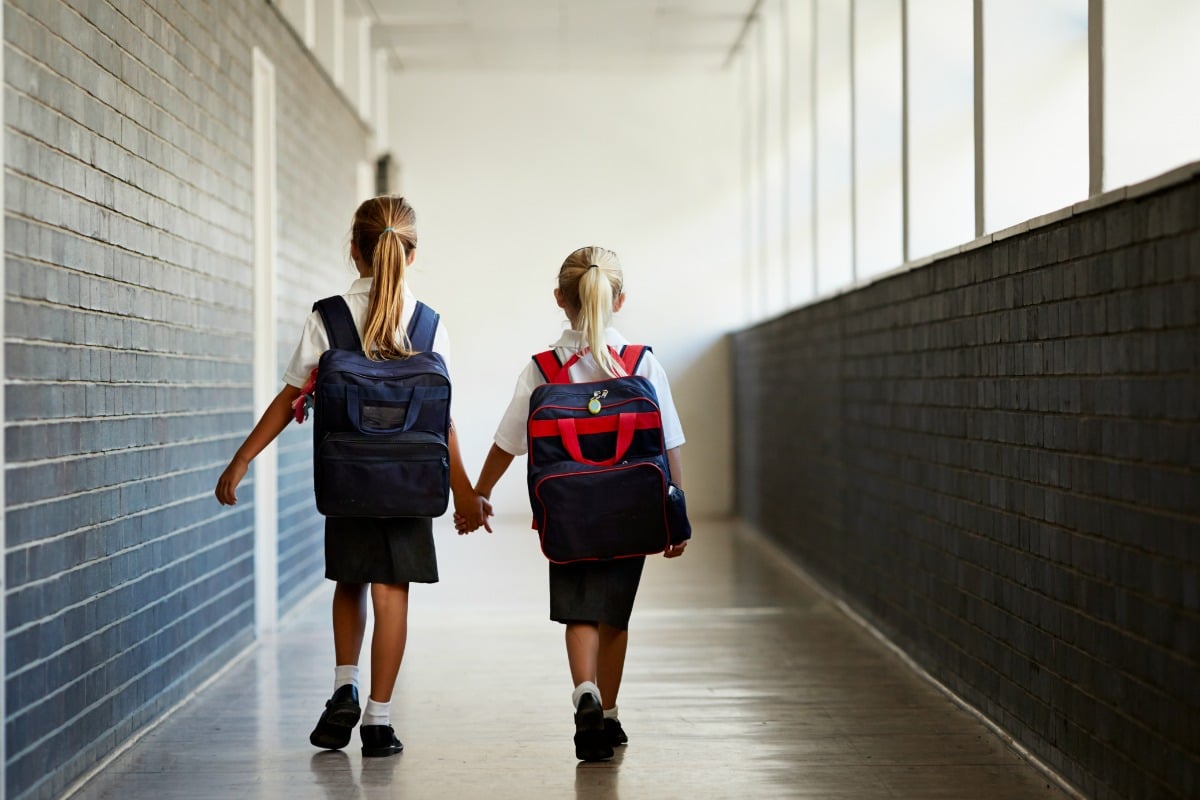 How good are our teachers? Seriously?
While the rest of us practise social distancing while working from home with intermittent trips to the supermarket to check if there's any loo paper, our teachers continue to work in schools where the very concept of social distancing is absolutely laughable.
What would social distancing even look like within a school? Classrooms are places where, even in the best of times, teachers are having to continually remind their students: hands off, feet off. And many of the classrooms they teach in are brimming to capacity as it is, so the very idea of meterage between bodies is as impossible as it is absurd.
Watch: Our very own Claire Murphy breaks down your most answered questions about COVID-19. Post continues below.
And while the rest of us google things like: will a mask prevent corona? Our teachers are standing before their classes, saying the same things they've always said: stop chewing your shoelace, does someone need to use the toilet? And please use a tissue.
Now they've added a new refrain to the perpetual chorus on hygiene: wash your hands very well with soap, sneeze into your sleeve and wash your hands again, you can't wash them too many times!
It's certainly a great time to be a kid because as the evidence shows thus far, children aren't affected by coronavirus as profoundly as adults.
It's a pretty ordinary time to be a teacher though because although the general population is being advised to protect themselves in all the practical ways they can, teachers are expected to go about business as usual. I've always known that teachers are superheroes but seriously – even Superman had kryptonite.
This isn't a new story. The expectation we have of our teachers is unreasonable and it has been for a very long time.
Their workloads are untenable, their conditions unsatisfactory and their voices unheard. For too long, our education system has been surviving on the good grace of our superhero teachers – so many of them wish to leave the profession but they stay for the kids and because they love the job so much.
And this is why we see our teachers continuing to turn up to their classrooms in the face of this pandemic.
Certainly – they're going to work because the government says they have to. But teachers are showing up – not striking – because they know the value of the work they do.