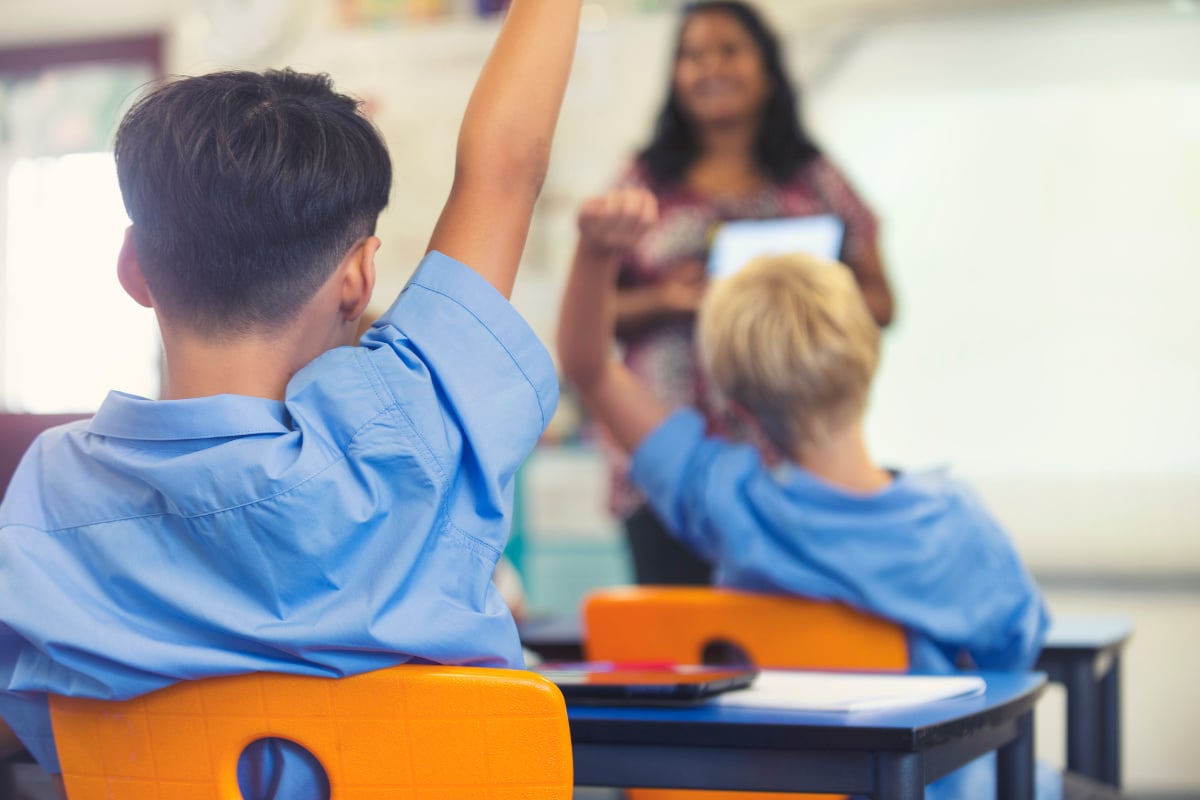 An open letter to the decision makers of Australia,
I am a NSW public school teacher, and I challenge the view of our leaders that is safe to keep schools open. I urge you to consider the words of frontline staff – people like me.
Your COVID-19 questions answered by Mamamia's Claire Murphy.

We are told that keeping schools open is currently the ONLY option to allow healthcare workers to do their jobs right now. We are told that it is 'un-Australian' to close. We are told to take 'extra precautions' such as washing our hands.
Well, myself and my colleagues would like to counter that argument. We were never and have never considered not providing supervision of healthcare worker's children. We are extremely capable of providing suitable options for this. But keeping schools open, in the way they currently are, is in complete opposition to all the other health advice we're being given.
If you have ever met a teacher, you would know that we set a world standard for handwashing, even when there is not a pandemic, so there is little room for improvement. But right now, there are minimal handwashing resources left for us to access.
It feels like the honest reason the community would like schools to remain open is that people believe teachers are simply highly trained, expendable cannon fodder in the face of the virus. We are not healthcare workers. We are not babysitters. We are not prepared or equipped.
''Children only get it mildly!" you chant over and over. But we all know that doesn't mean they can't, and won't, spread it to others. To teachers and office staff and cleaners. The huge number of Australians who work in schools.