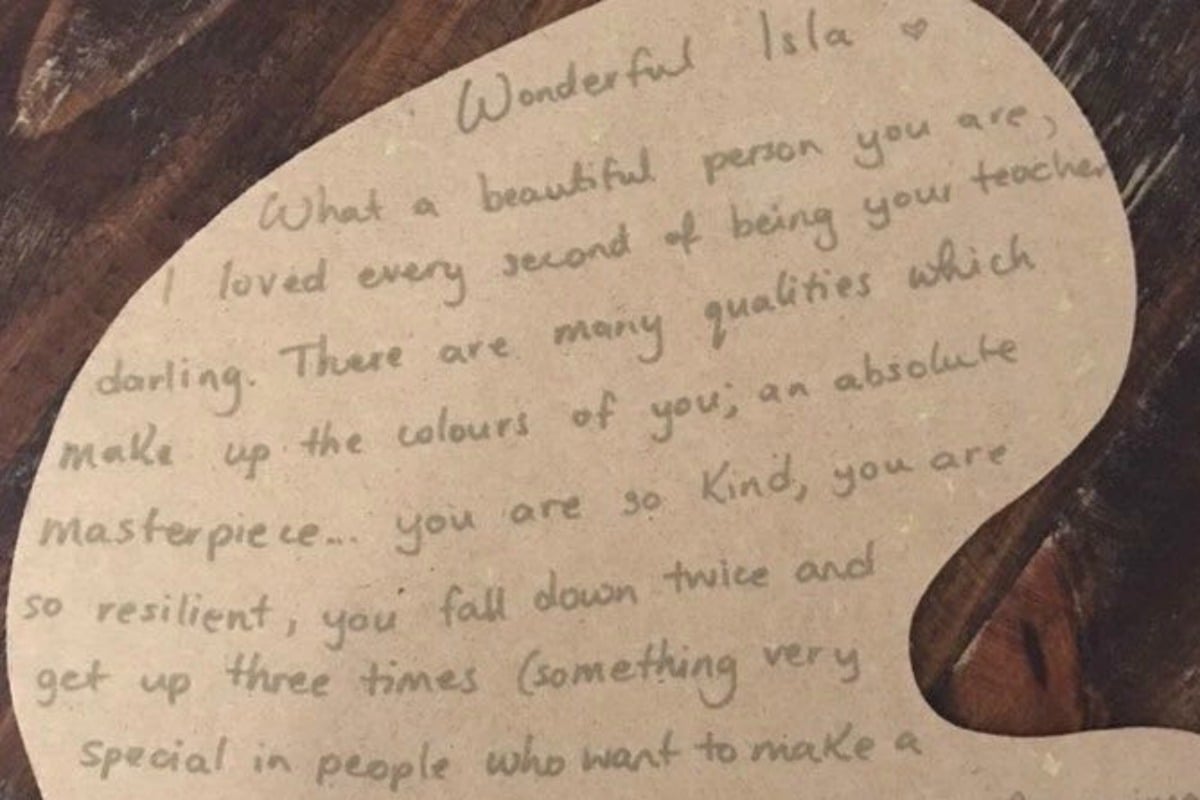 I distinctively remember the note my English teacher gave me on my last day of Year 11.
After slogging my way through a tough year of English Advanced and the struggle of deciphering Shakespearean language, I decided to move into the English Standard class for my final HSC year.
It was a tough decision. In fact, at the time, I felt like a complete failure. Like I'd taken the easy way out.
On that final day of English Advanced class in Year 11, our teacher gave a personalised note to each and every student in the class.
We hit the road and visited some schools in Cambodia to see how teachers are changing the world in all corners of the globe. Post continues below.
Years later, I can still remember exactly what that note said.
Although she may not know it, that teacher's kindness ultimately changed my entire mindset about tackling my final year of schooling.
In fact, it completely set me on a different course – leading me to where I am today.
Around Australia, hundreds of teachers do exactly what my English teacher did that year.
In a job that's often described as thankless, many teachers take time out of their busy schedules at the end of the year to write personalised notes and cards for their students.
It's a story we don't often hear about.
But when Australian mum Leah saw the personalised note her daughter Isla had received from her Year 2 teacher, she knew she had to share it.