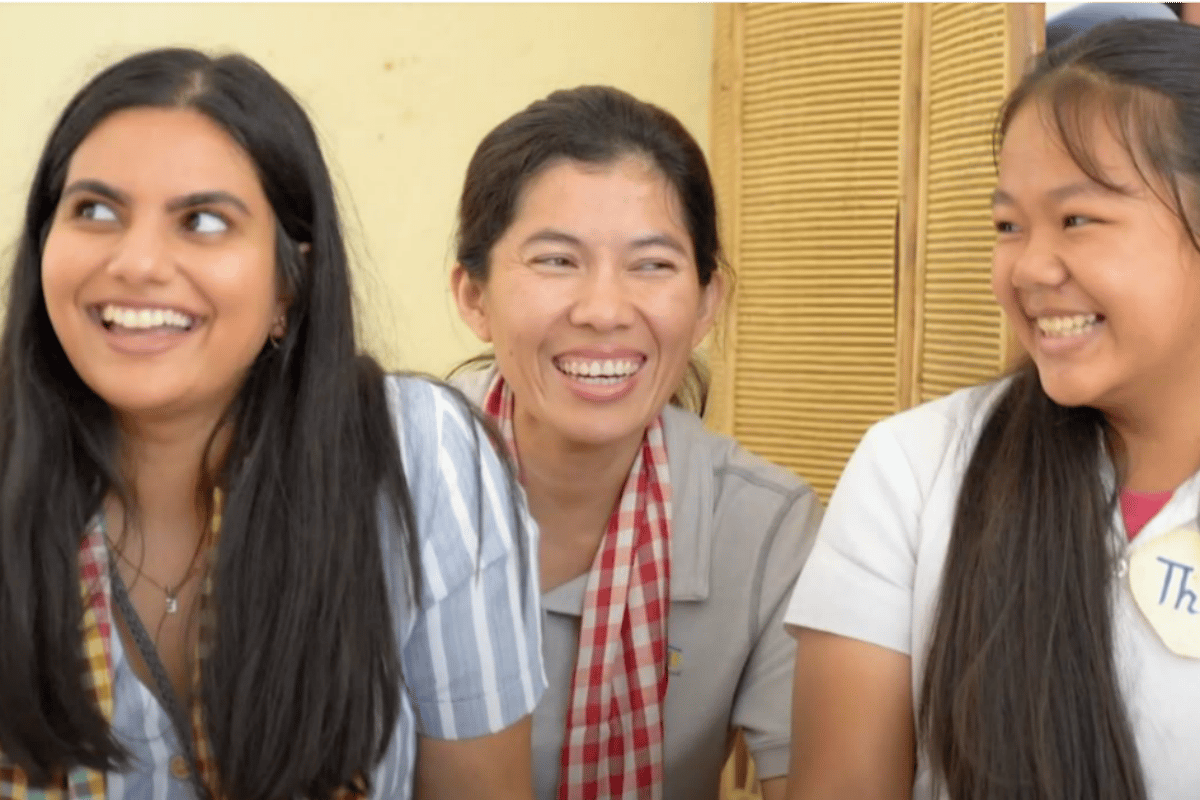 I'm embarrassed to admit that it wasn't until I travelled to Phnom Penh, Cambodia, that I learnt about the history of what had happened there.
Genocide. Unimaginable brutality. A devastating attempt to re-start history at 'Year Zero,' and destroy religion, education, and the acquisition of wealth through a radical communist policy.
The Khmer Rouge, led by Pol Pot, were in power from 1975-1979, and were responsible for the deaths of over two million people. They had wanted to create a "master race" through social engineering, who would work on farms and become self-sufficient. This meant executing enemies of the state – anyone who was educated, or even appeared educated, by wearing glasses or speaking a foreign language. Being educated was terrifying to the regime. These were the people they anticipated would challenge the ideas of the Khmer Rouge, and ultimately stage a revolution.
Now, 40 years later, Cambodia has had to rebuild itself from the ground up. And education is more important than ever.
Watch: What Mamamia learnt in Cambodia. Post continues after video.
I travelled to Cambodia as part of Mamamia's partnership with Room to Read – a non-profit organisation that aims to transform the lives of children through literacy and gender equality in education.
Mamamia currently funds 100 girls in school every day, with a view to increasing that to 1000 girls. Travelling to Cambodia was an opportunity to see the impact of what we've been able to do as an organisation to support girls' education.
Immediately, it became clear that the girls we were meeting are fighting for their rights every single minute of every single day. Having an Indian heritage, I always thought that I was aware of and understood the harsh realities of poverty in developing nations. However, it wasn't until I visited a primary and high school in Kampong Cham that I realised how poverty and lack of opportunities spreads into every single aspect of these children's lives.
I also saw, in an entirely new light, the immeasurable value of educators.
I watched as the teachers in these classrooms – with stark differences from the classrooms I was educated in – taught these girls not only how to read and write, but how to think. How to argue. How to live a good life.