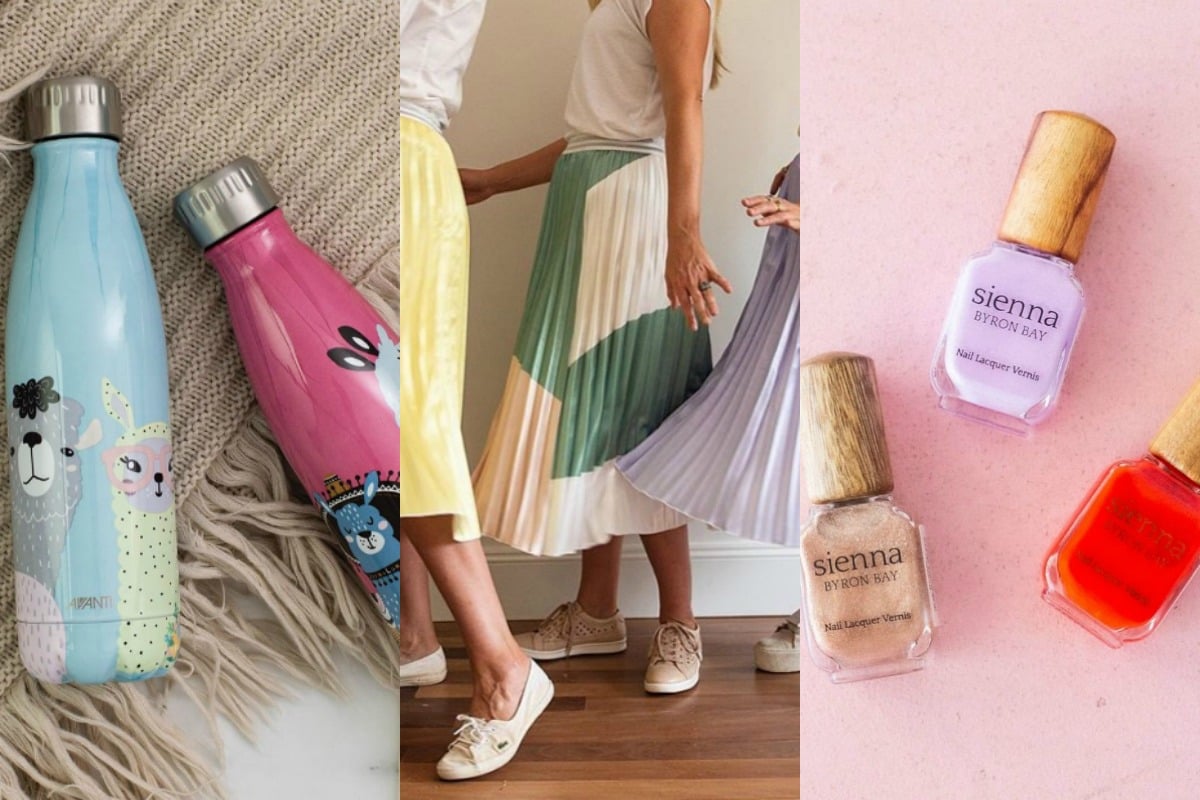 As the end of the year draws near, we're getting closer to the inevitable anxiety and indecision involved in buying a gift for your child's teacher.
From the standard box of chocolates to a personalised 'best teacher ever' mug, it can be tough to find a gift that's unique.
But we've found a solution – #buyfromthebush.
For several months now, the devastating effects of drought have affected 97 per cent of NSW as well as large pockets of Queensland, Victoria and South Australia.
It's a crisis that's affecting thousands of families, farmers, rural communities and small businesses as they struggle to bear the financial burden that comes with the strain on resources.
Listen to Mamamia's daily news podcast, The Quicky, where host Claire Murphy interviews two 16-year-old girls who are fighting the drought. Post continues below.
In October, an Instagram movement, titled #buyfromthebush, was launched to encourage Australians to support rural businesses struggling with the drought.
For these rural businesses, a single dollar really does go a long way, especially during this long, devastating drought.
After all, buying from the bush doesn't just support the business alone – it supports families and their entire community.
If you're looking for an easy (but unique) gift idea for a teacher, you've come to the right place.
From Christmas decorations to on-trend skirts, here's just 19 of the best gift for teachers that you can buy this Christmas to help rural businesses battling the drought.
Bags, clutches and key-rings
Peggy's Store (@peggysstorehillston)

Location: Hillston, New South Wales