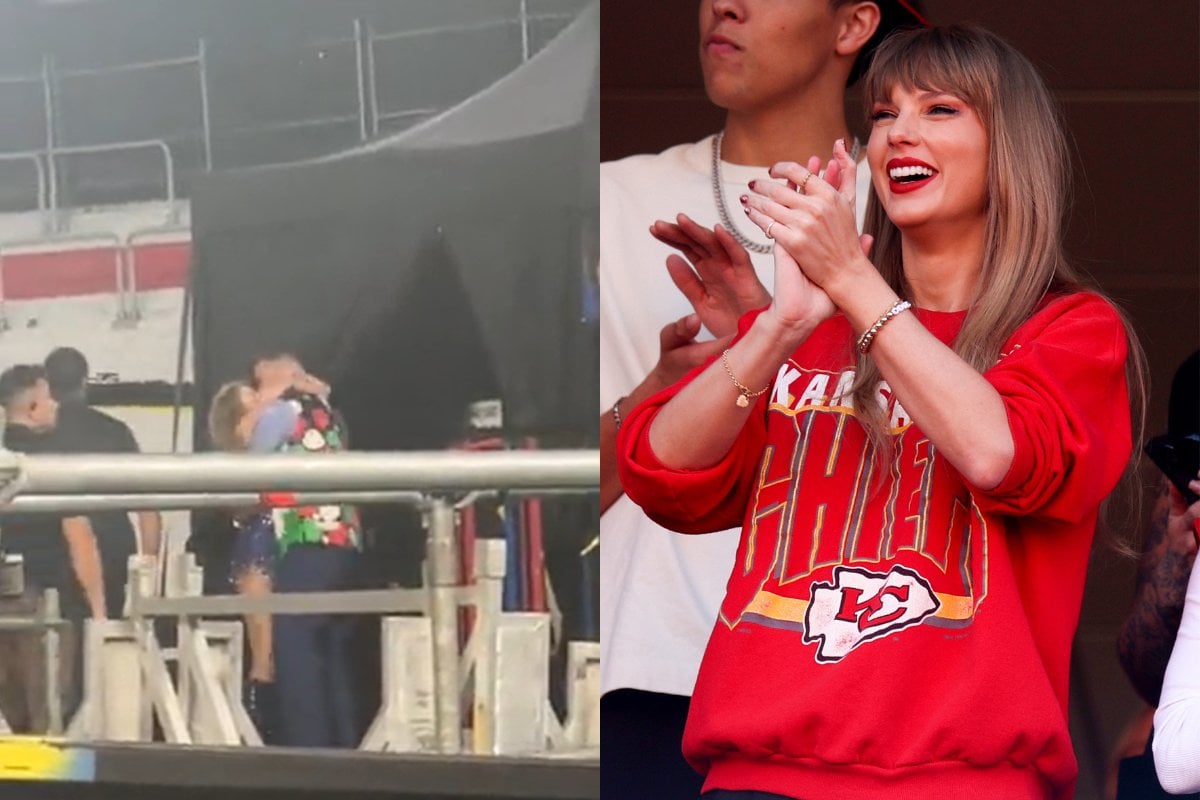 Sitting at a piano over the weekend, Taylor Swift sung what might be her least piano-friendly song of all: pop rap banger 'End Game'.
It was actually a pretty obvious 'surprise song' choice given the context of the show, where she hard launched her relationship with Travis Kelce in the biggest way possible (the hook is quite literally "big reputation, big reputation, ooh, you and me, we'd be a big conversation").
But the most telling line came at the end of her verse: "You've been callin' my bluff on all my usual tricks, so here's the truth from my red lips."
Twenty minutes later, she was changing a lyric in the show's final song 'Karma'.
"Karma is the guy on the Chiefs," she sang, a laugh obvious in her vocal. "Coming straight home to me." (The original line is, "karma is the guy on the screen," fyi.)