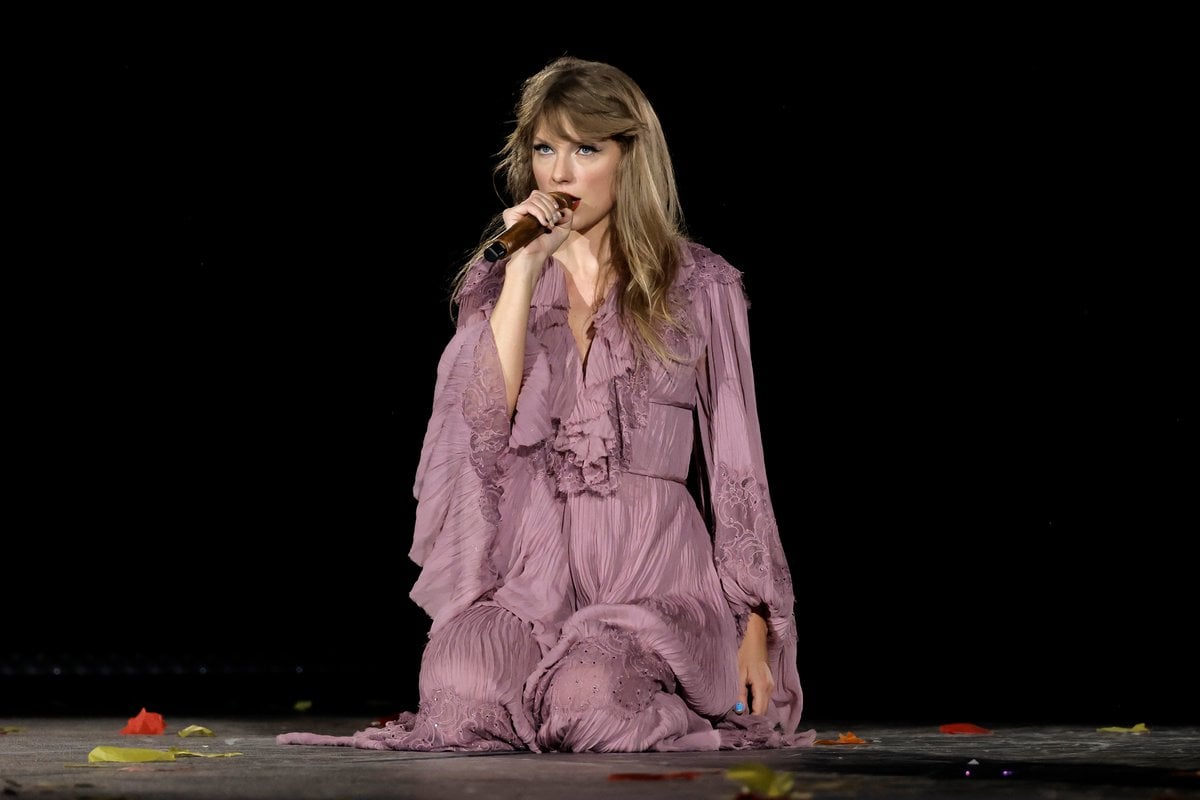 Look. The money would be nice. So would the Rhode Island holiday home. And the cats are pretty bloody cute.
But being Taylor Swift right now is probably not as fun as the hundreds of millions of dollars, the accolades and the excited stadiums full of people would have you believe.
Because all of that also comes with this truly disturbing trilogy: being swarmed by a crowd at a wedding in New Jersey, having a man who claims he wants to marry you gain entry to your NYC apartment building, and watching an impersonator hire fake security guards and pretend to be you, revelling in the furore like it is a novelty, in LA.
You have may already seen the viral images of the New Jersey crowd.
On Friday, Swift, along with other celebrities including Lana Del Rey, Zoe Kravitz, Channing Tatum and Andie MacDowell, attended the wedding rehearsal dinner of MacDowell's daughter, actor Margaret Qualley, and music producer and Bleachers frontman Jack Antonoff.
The occasion, on a coastal holiday town on New Jersey's Long Beach Island, got out of hand when thousands of people descended on the venue, phones in hand and too overcome by FOMO not to get involved. They made themselves at home outside, covering the nearby road and requiring police assistance. Why, exactly? Maybe just for a glimpse at Swift, whose name they chanted very loudly. When people inside the restaurant closed the curtains, the crowd booed.
How it all became public knowledge is like piecing together a patchwork quilt. A week earlier, gossip Instagram account Deuxmoi shared a blind item that Swift would attend the wedding of her closest collaborator in an East Coast town, while Antonoff is very loud about his Jersey upbringing and is a regular visitor to the island. It might have just been a poorly kept secret or an obvious guess. But of course, when something unusual takes place in a small holiday destination, information spreads like wildfire.