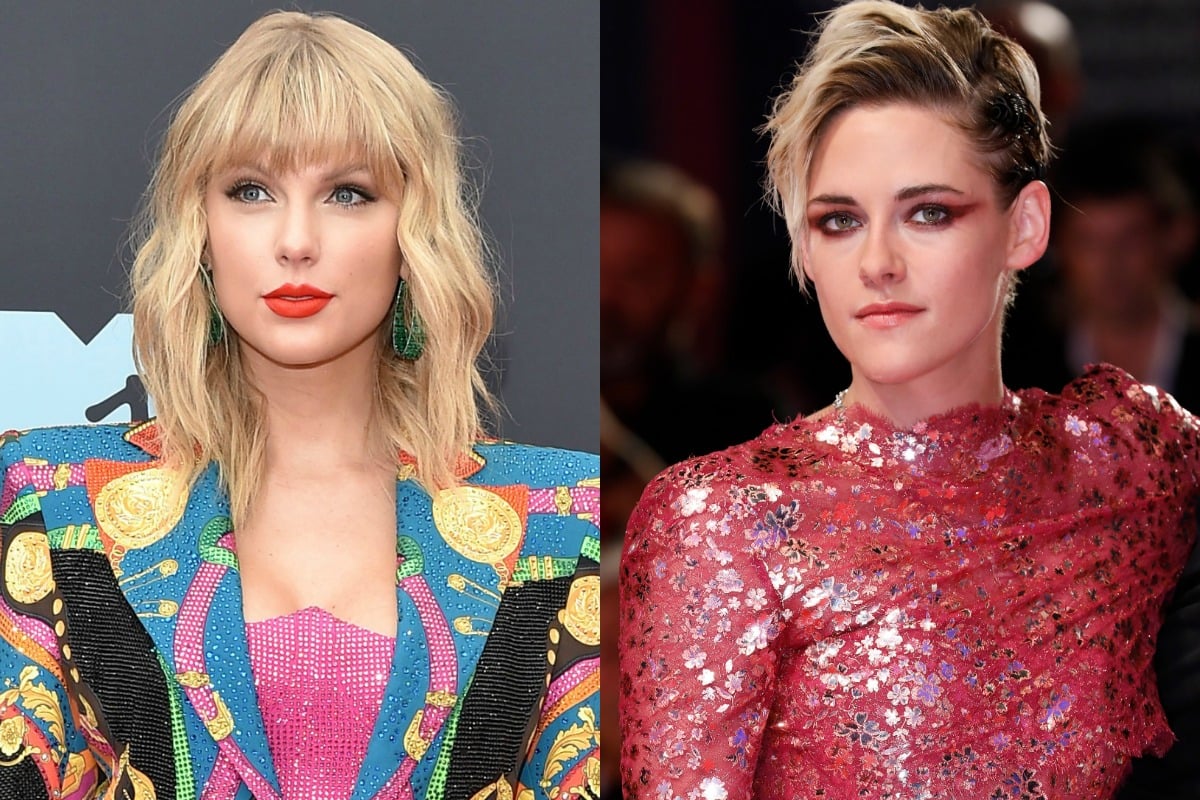 Once upon a time the best way for actresses to drastically redefine their public image or shed new light on past scandals was to appear on a magazine cover minus clothing.
These cover shots were always accompanied by a headline that alluded to the performer's new outlook on life with an accompanying article where they waxed lyrical about being misunderstood. In reality though it never really mattered what that inky black text said as the power was in the picture.
Cast your mind back to 2000 when Jessica Biel was pictured nude on the cover of Gear magazine in order to shed her good girl 7th Heaven image or when Lindsay Lohan tried to distance herself from a childhood as a Disney starlet or her teenage years as a boozy paparazzi magnet by doing a "mature nude" cover shoot for New York Magazine in 2008.
Of course, one of the biggest additions to this trend was Jennifer Anniston, who posed nude on the cover of GQ also in 2008 in order to separate herself from the jilted wife storyline that was plaguing her in the wake of Brad Pitt and Angelina's lovefest (it was not entirely successful).
Nowadays, the nude magazine cover trend is not quite as prevalent as it used to be. It's a flip that could be traced back to the idea that magazine editors are starting to read the room a little, floating the idea that maybe there's a way for these women to share their stories in a manner that doesn't always involve showing off their bare breasts.
That is not to say that many of these women were forced into unbuttoning their shirts for the camera, many of them would have found it empowering while others (such as Jessica Biel) have since expressed deep regret.
Nowadays we are seeing a very different way in which female performers use magazine profiles to redesign their public personas. Recently a slew of women including Taylor Swift, Kristen Stewart and Renée Zellweger have all used high profile magazine profiles to tweak their public personas, subtly replying to ways they have been demonised in the past and highlighting how their past breaks from the spotlight have set them on a new path.
These interviews were not framed as apologies for past indiscretions, but more as stories of redemption.
In an August cover story with Vogue entitled Taylor Swift on Sexism, Scrutiny, and Standing Up for Herself chart-topping musician Taylor Swift addressed a time when her persona took a very public hit, when Kim Kardashian West leaked a video of her in July 2016, speaking of her reaction to the scandal in a way he never has before by saying  "I don't think there are that many people who can actually understand what it's like to have millions of people hate you very loudly."
She followed this up with a confession about why she shunned the traditional media spotlight for the release of her Reputation album in 2017, now explaining her absence by saying "When you're going through loss or embarrassment or shame, it's a grieving process with so many micro emotions in a day. One of the reasons why I didn't do interviews for Reputation was that I couldn't figure out how I felt hour to hour."