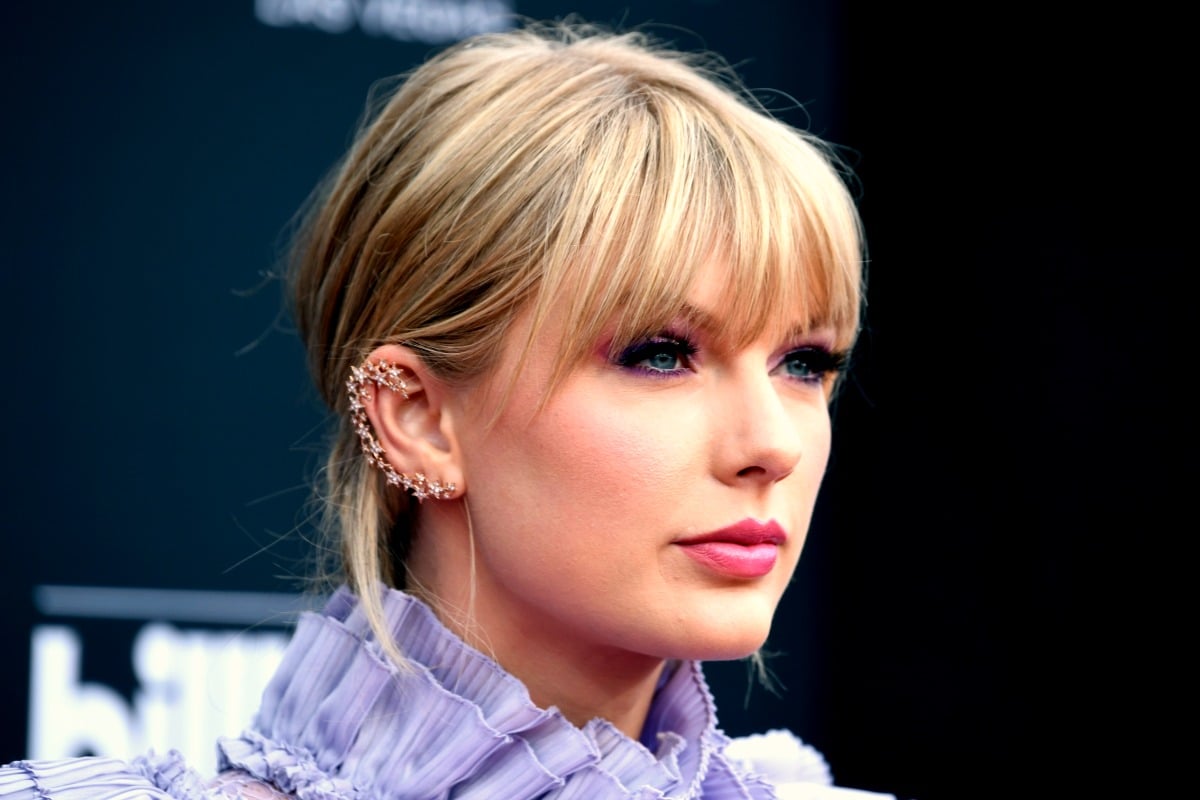 Taylor Swift would like to know if you want her dead.
In all honesty, it's a fair question for the 29-year-old musician to ask, given the fact that she has often been placed at the centre of cancel culture, a social media motivated movement that seeks to both erase and shame the wrongdoing celebrity in equal measure, with no foreseeable end to the vendetta in sight.
Swift has now snagged the coveted prime position in Vogue's September issue, both appearing on the cover of the magazine and subjecting herself to the scrutiny of a lengthy profile piece by journalist Abby Aguirre.
The very act of allowing herself to be placed under the sometimes unforgiving glare of a profile piece, even in a publication as illustrious as Vogue, speaks volumes to the true price she now has to pay thanks to the growing public hatred against her.
The Spill is Mamamia's daily entertainment and pop culture podcast. In this episode hosts Laura Brodnik and Kee Reece dissect the meaning behind Taylor Swift's new Vogue cover story.  
It has become a trend for a certain calibre of celebrity to flex their muscles by declining to do interviews and in turn, removing the opportunity for journalists to press too hard against the fragile web of personal branding they have carefully spun around themselves.
Beyonce did it with Vogue in 2018, agreeing to be on their cover under the caveat that the accompanying words inside be all her own. Angelina Jolie recently pulled the same trick with W Magazine, penning an essay in lieu of being asked any out-of-the-box questions.
Even Meghan Markle has jumped aboard this train of preferred publicity, choosing to guest edit Vogue UK instead of appearing in a cover interview in order to better control her own narrative.
Taylor has also tried this tactic in the past, with varying degrees of success, and has found that utilising her own immense social media accounts and weaving messages throughout her music and marketing materials may have kept the cash rolling in but has also done little in the way of repairing her reputation and removing her name from the cancellation list.
It's in this Vogue profile piece that Taylor's comments somehow land on both the root of why cancellation culture occurs and the unspoken endgame that plays into the narrative.
The biggest call for the pop star's cancellation came in July of 2016, when Kim Kardashian released video footage of  Taylor speaking on the phone to her husband Kanye West, in a bid to label Taylor a 'snake' by inferring that she had prior knowledge of song lyrics she had condemned Kanye for using.
What followed was a social media saturation of people calling to "cancel' Taylor Swift with the hashtags  #TaylorSwiftIsASnake and #TaylorSwiftIsCancelled trending on Twitter.
"A mass public shaming, with millions of people saying you are quote-unquote cancelled, is a very isolating experience," she told Vogue about that time in her life. "I don't think there are that many people who can actually understand what it's like to have millions of people hate you very loudly.
"When you say someone is cancelled, it's not a TV show. It's a human being. You're sending mass amounts of messaging to this person to either shut up, disappear, or it could also be perceived as, kill yourself."