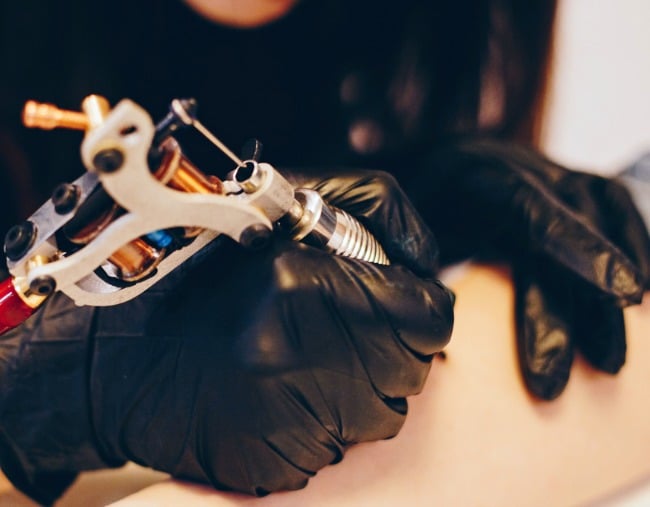 After her two-year-old son's name was misspelled in a sentimental tattoo, one mother had an interesting solution.
With painful tattoo removal procedures including laser surgery too expensive for her, Johanna Giselhäll Sandström decided her best option was to rename her toddler.
The mother-of-three from Kyrkhult, Sweden, says she handed the tattoo artist a design featuring the names of two of her children, Nova and Kevin.
But in the end, her tattoo read 'Nova and Kelvin' instead.
"The artist drew the design and didn't ask anything about the spelling so I didn't give it any more thought," she said.
The mother said her "heart stopped" and she "almost fainted" when she noticed the error, local Swedish newspaper Blekinge Läns Tidning reported. (You can see an image of the tattoo here.)
According to 30-year-old Johanna, the tattoo artist laughed at his spelling mistake and offered her a refund, but he wasn't able to undo his work.