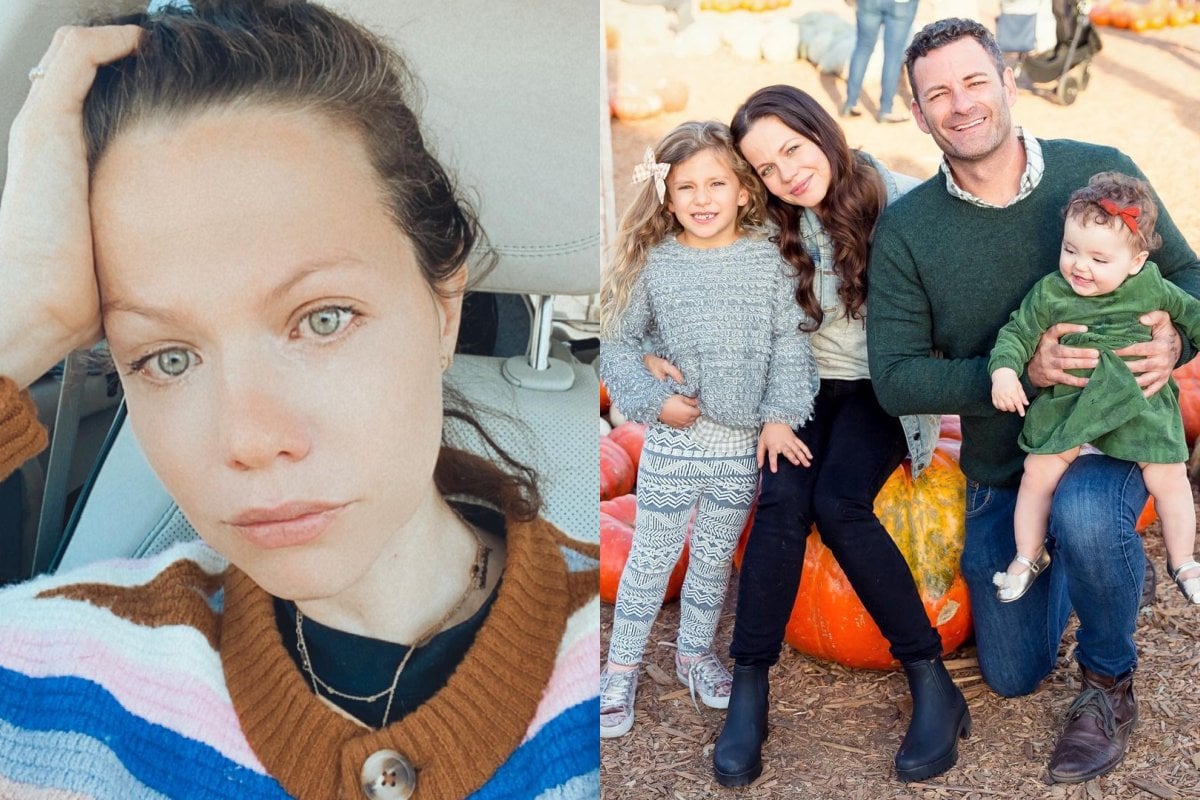 If you were watching Home and Away in the early '00s, you'll definitely remember Tammin Sursok. 
The South-African born Australian actress landed the role of rebellious Dani Sutherland in her first-ever acting audition at just 16. She continued to appear regularly on the Australian soap for another four years, and won herself a 2001 Logie Award for her role.
These days, the 37-year-old lives in Austin, Texas, with her husband Sean McEwen and their two daughters. Sean is currently battling COVID-19.
Sharing the news to Instagram last week, Sursok wrote, "My husband has COVID. And I'm scared."
"Today I'm not as scared as yesterday but yesterday I felt very out of control. It was rough and touch and go. All the hospitals are full and his fever of 103 (39.5 degrees Celcius) wouldn't break for days and it got to a very scary place," she continued.
"My girls and I have tested negative twice and have had no symptoms for a while. We have been quarantining and following all recommendations and guidelines.
"We have been in the same place in Austin for two months now. Haven't seen friends and family, haven't eaten out, P is homeschooled. The only place we could have got it is the grocery store because we haven't been near anyone and the whole family is always masked," she said.