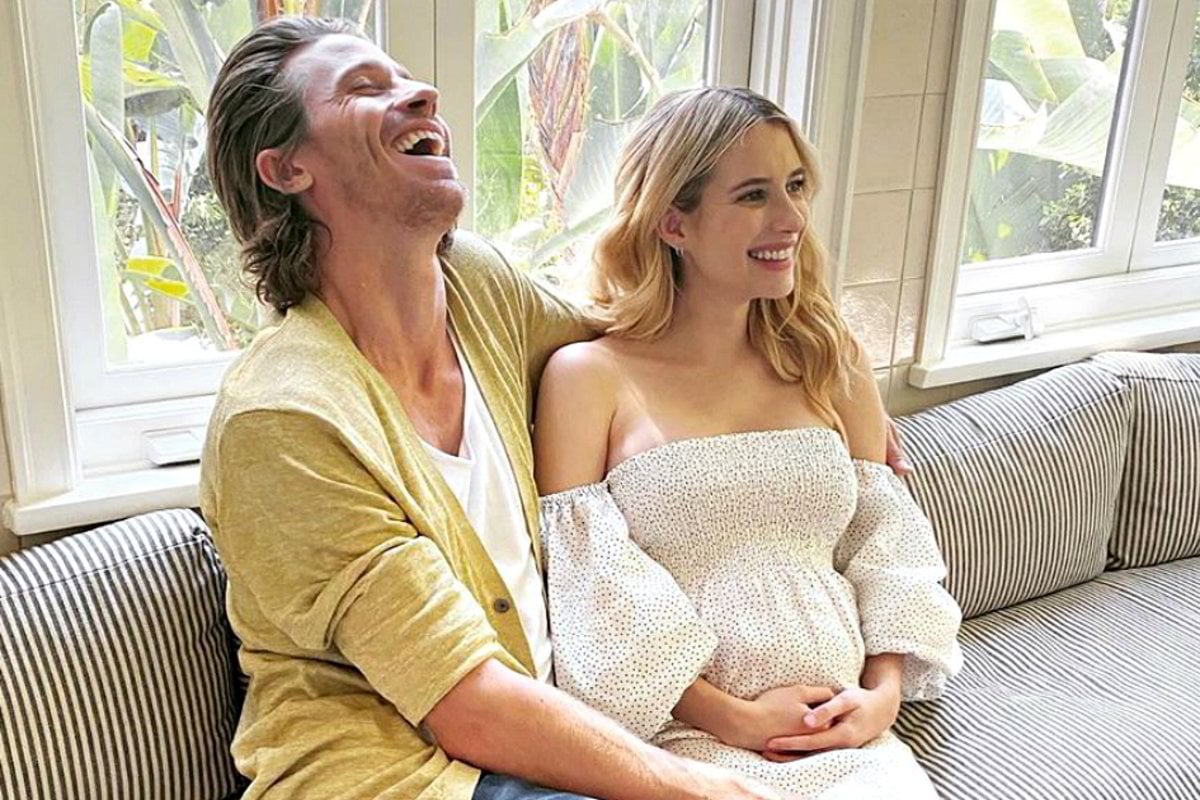 The following contains details of domestic violence, which may be triggering for some readers.
Emma Roberts is having a baby. 
Over the weekend, the 29-year-old actor confirmed months of tabloid speculation with a characteristically understated announcement.
There was no tell-all People magazine exclusive or flashy, splashy professional photoshoot. No carefully scripted video or PR statement. No elaborate gender reveal.
Just three pictures on Instagram featuring her with a blossoming belly alongside her partner, Garrett Hedlund. And the caption: "Me and my two favourite guys."
Roberts and Hedlund have been together for a little over a year, but don't really go in for the whole making-a-public-spectacle-of-their-private-life thing.
No, Roberts is about as low-key as a film star can get in 2020.