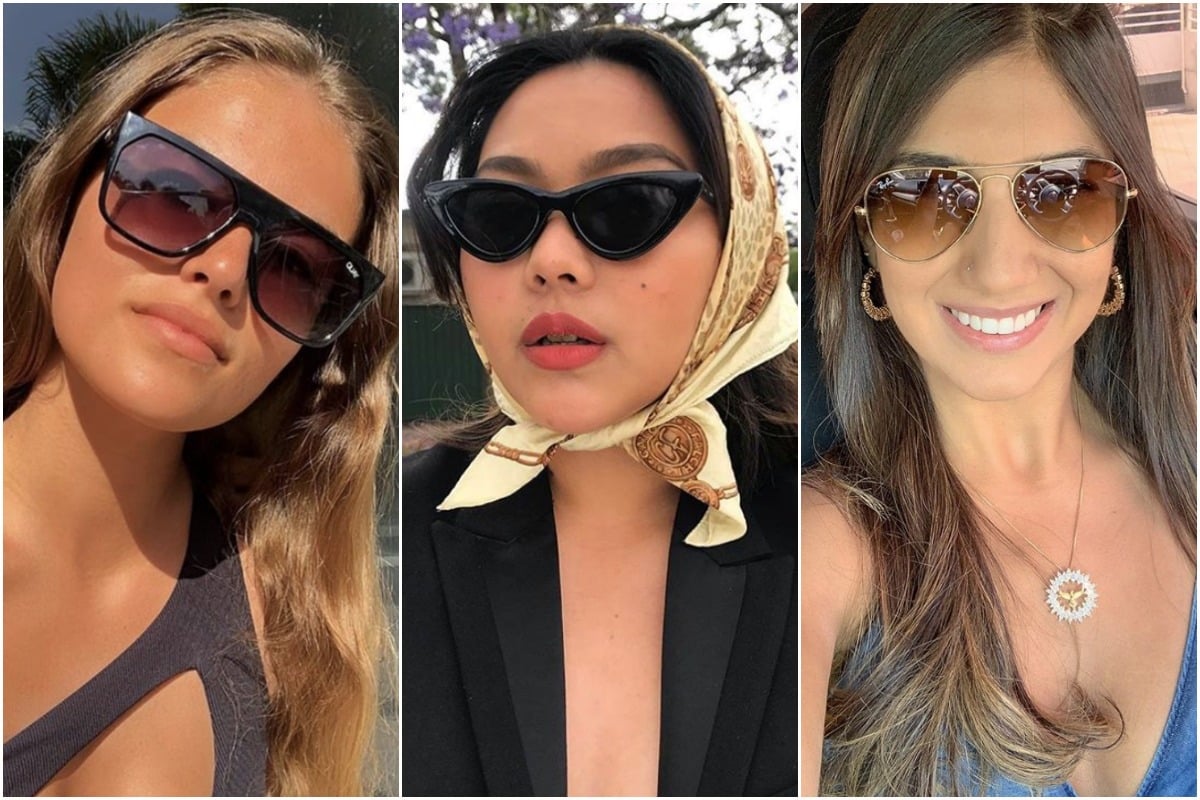 We don't need to tell you sunglasses are crucial for the summer months.
Not only are they important in helping shield our eyes from the harsh effects of the Australian sun, they're also fun fashion accessories that can be changed up according to the trends. And they become even more essential thanks to all the outdoor parties over the silly season.
Uh oh… women at Fashion Week share their biggest fashion splurge. Post continues below.

But given we're all doing our shopping online these days, it can be difficult to figure out which style will personally suit you. Sure, they might look good on the model, but what if they just don't vibe with your face? Then you've gotta return them and start all over again.
To find the best-suited sunnies for your face shape, you need to look for ones that accentuate your best features. We know, easier said than done.
So here's the drill: take a look through our guide, figure out which shape is closest to yours, consider your favourite facial features and go from there.
Heart face shape