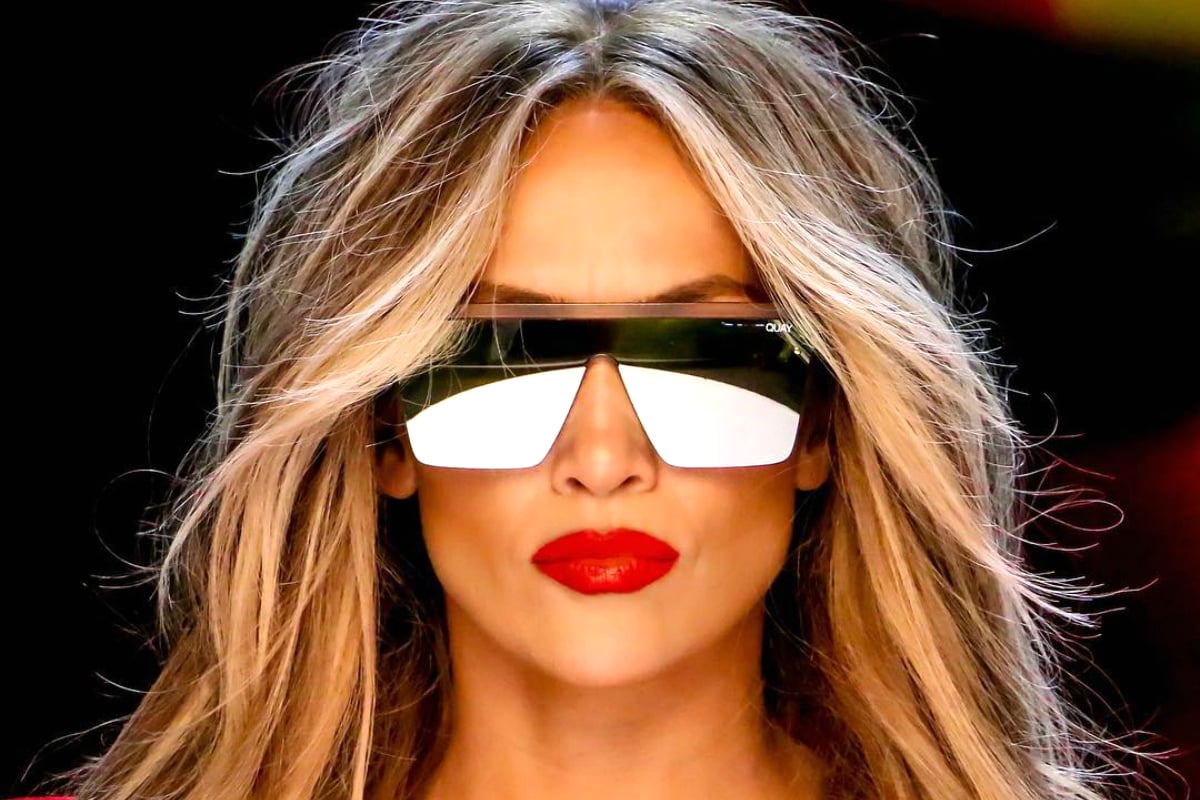 Remember when teeny, tiny sunglasses rose up from the 90s fashion graveyard and onto the faces of literally everyone in 2018?
From Gigi Hadid and Kendall Jenner to Beyonce (why, Beyonce?!), and even the woman sitting across from you on the train – for a good six months, ridiculously small sunglasses were everywhere.
It was a troubling time.
If you don't remember, no stress because as it turns out, small sunnies are out and really, really, really big ones are back in. Like a number of good things in life, we have Rihanna to thank for it.
This week, Vogue reported on the singer and cosmetics entrepreneur's penchant for massive sunglasses. She's particularly fond of the oversized shield style, wearing two different pairs of the sunglasses out and about.
Think metal frames, metallic hardware detailing and reflective lenses so big they can physically shield you from whatever crap your day throws your way.
Jennifer Lopez also wore a similar pair from Aussie label Quay in her Limitless music video at the end of last year. A fiercer being does not exist.